One of my favorite showrooms to visit during market is always Soicher-Marin – a gallery (and custom framing shop) with an absolutely spectacular collection of art.  The collection – which is all digitally available for clients to view – includes more than 10,000 works, ranging from rare antique prints to photography to original art created exclusively for Soicher-Marin.
Here's a peek at their High Point showroom …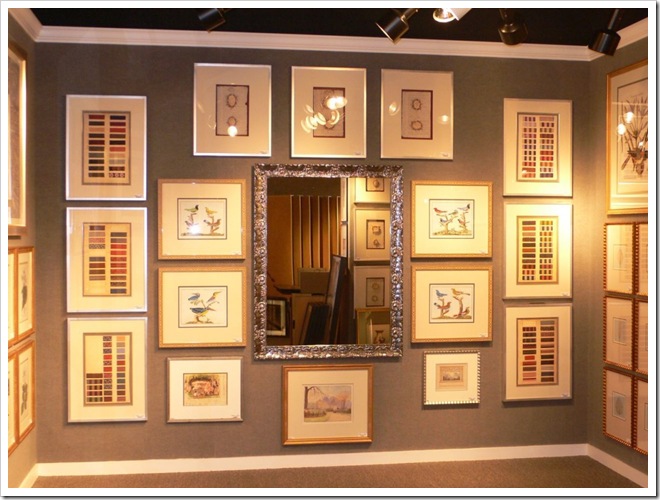 My favorites include the six Ribbon Designs Circa 1850 prints (three hanging vertically on the left and three hanging vertically on the right), which are part of the Suzanne Kasler collection …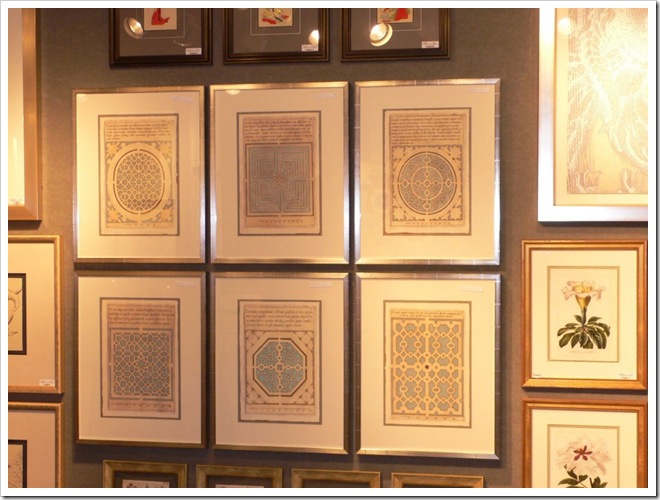 … and these Designs for Gardens (now available in blue) … which I had adored when I spotted them in green at the Hickory Chair showroom.  Aren't they fantastic???
Other favorites include the series Fashion Drawings on Powder Blue.  They rather remind me of a Chesley MacLaren!
To view more of the Soicher-Marin collection, visit the Soicher-Marin website or tune into their blog.  I'm actually putting together an order right now, so let me know if you see something you are interested in.
Photos from Soicher-Marin Says.