Doesn't this glorious spring weather make you want to sit outside … all the time?  Ummmm, well, at least once the Allegra has fully taken effect.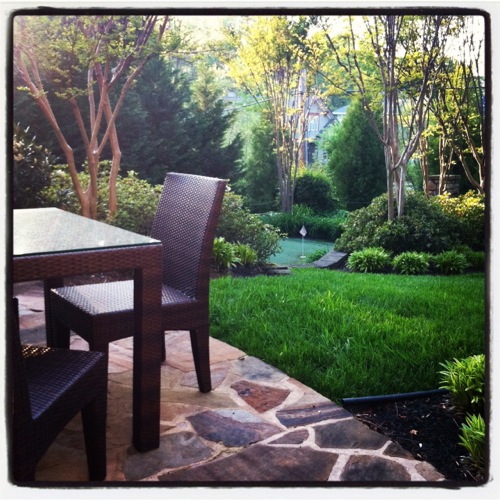 Here's my view from one of the chairs on the back patio.  Investing in our outdoor space several years ago made a huge difference in my quality of life — because it meant Mommy could sit comfortably outside and supervise crazy twins "driving" Bubble Mowers.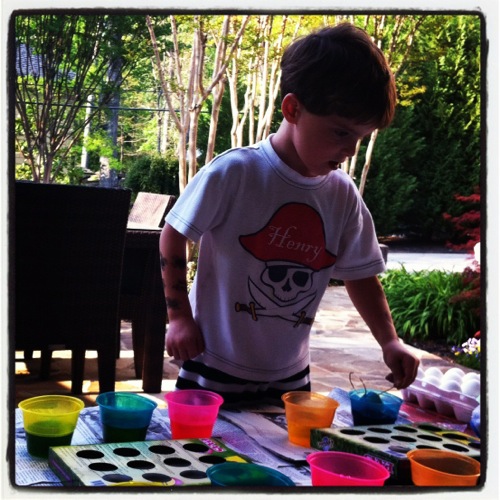 Today's adventure was dying Easter eggs … and I was happy as a clam to (a) sit down for a minute and (b) keep the mess outside.  When they splashed dye on the stone patio, I took the hose and washed it off.   You have to love that.  
What's my best advice for designing an outdoor living space?   I'm co-hosting a Twitter chat tonight — Tuesday, March 3 — at 9 pm (Eastern Time) and we'll talk all about that very subject.  Just use the hashtag #TCSChat to follow along!
A big thanks to The Company Store for asking me to participate … and a little birdie tells me they just might offer a promo code and have a giveaway during the chat.  Woot!  The Company Store has long been a go-to source of mine for down blankets, but now I'm thinking some of their outdoor pillows might be quite the thing for a spring spruce-up.  I'm already delighted to see (what I think is) the first sign of a peony!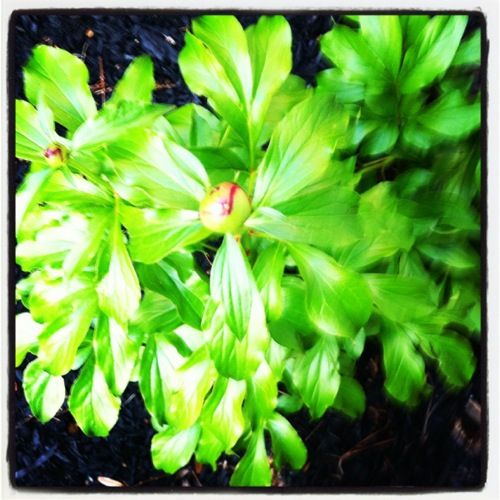 Are you happy with your outdoor space?