I am beyond delighted to have the Foxcroft kitchen featured over on Raenovate today!   I especially love Rachel's take when she describes the pendant lights as "a little extra something something."  I cannot think of a more perfect description!   Rachel, thank you so much.  She always posts the best before-and-after projects so it is a thrill to be included in that group.

And somehow I neglected to mention that I was over at Sarah Catherine. Studio of Design.   Sarah Catherine is a friend and fabulous designer here in Charlotte — and is also recently engaged!   I planned my wedding in the days before Pinterest, so I had a treat of a time daydreaming about Sarah's upcoming wedding plans.   You know, as if I were pinning wedding images instead of Twin Resources or Multiples in Design!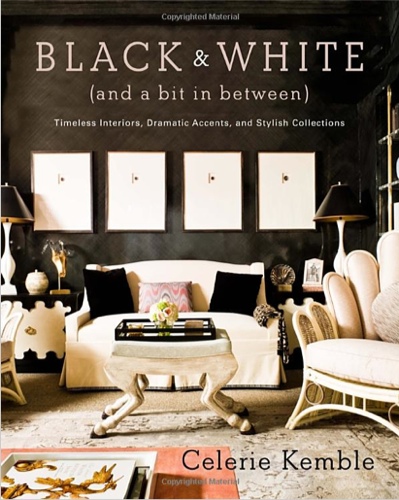 Last but not least, have you heard that Celerie Kemble is coming to Charlotte as part of Room to Bloom: The Mint Museum Auxiliary Spring Celebration??   The Decorative Symposium is sold out, unfortunately, but there are still tickets available to the CommenceMINT party.  Celerie is also doing a book signing at Circa Interiors and Antiques on Wednesday, April 25 from 2 pm to 3:30 pm, so be sure to stop by that.   In honor of Celerie's visit — and Sarah Catherine's totally fabulous interview with Celerie in the latest issue of QC Exclusive —  I am giving away a copy of Celerie's latest book, Black and White (and a Bit in Between).
To enter the giveaway, just leave a (non-spam) comment on this post — and I'll randomly select a winner at the end of the day, Wednesday, April 11!   Can you even imagine how packed with inspiration this book is??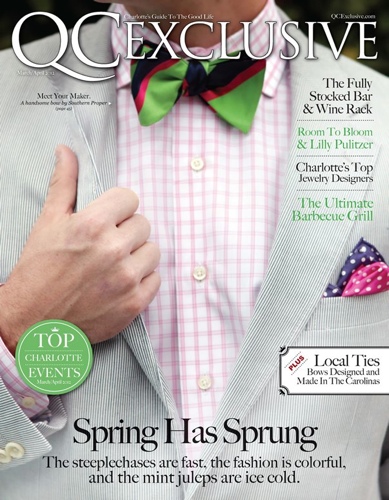 Can't get enough Celerie … or just want to learn more?  Sarah Catherine's interview with Celerie isn't online, so you'll have to pick up the latest issue of QC Exclusive or — even better — subscribe.   Seriously, you have to read it.   Celerie's best line: "But, something about IKEA defies explanation."   Ummm, so beyond true!
Do you love black and white as much as I do?