With High Point Market starting next week, I've got the latest trends on my brain. Do you read the trend reports that flood the web after High Point Market? I do! It's always interesting to see what other people chose as the hot "new" looks. Those looks usually overlap with what I've noticed, but it's nice to see the trends through someone else's eyes. Here I am at April's market, checking out the new Carina chair from Brentwood Classics. I heart a perfectly scaled chair, and especially one that swivels! What people outside the furniture industry often don't always understand, however, is that most of these trends are rarely "new."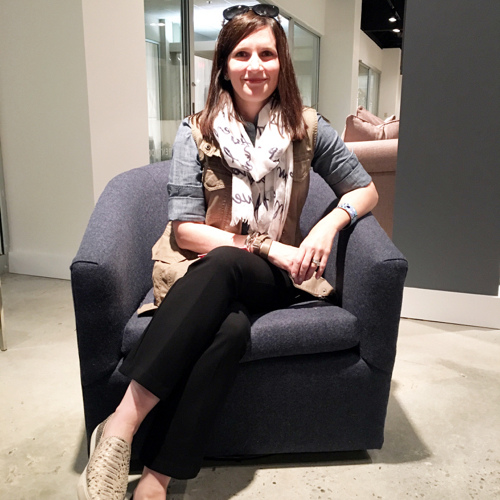 I liken the trend cycle to a rainstorm. At the very beginning, you see just a dark cloud in the sky and there's a "mood." You know, when it just feels like rain. A few scattered drops start to fall from the sky, and you'll encounter one or two. Pretty soon, however, the rain grows steady and you're bound to get wet. Are you still with me here? Sometimes the rain (or trend) dries up — but sometimes it becomes a monsoon. Now you are soaked! The trend now appears in every big box store from Target (closer to the beginning of the trend) to off-price retailers (closer to the end of the trend). By this time, however, you can see a glimmer of sunlight. There's another (and sometimes the opposite) trend on the horizon.
A perfect example from recent years? The continued love affair with all things brass or gold. It's not a new trend, but it's not going away any time soon, either. But you know what? Pewter and silver finishes showed up again — when you couldn't find a cool finish to save your life (or your room) several markets ago. That's why the best designers are able to mix and match; it keeps your overall look from being stuck in one trend.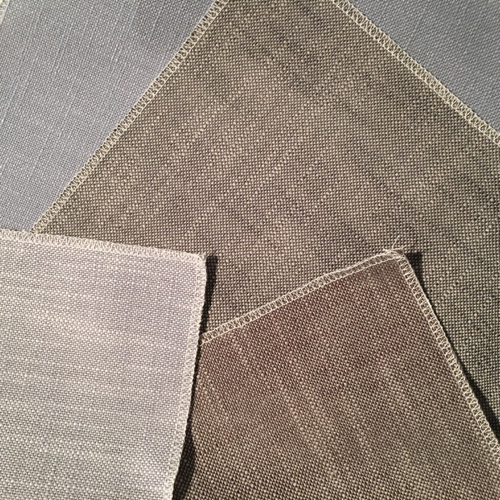 My favorite "trends" are the ones that result in functional improvement — furniture that looks just as good (if not better!), but now functions at a higher level than before. Take sustainably harvested hardwoods, for example. Furniture frames made from sustainably harvested hardwood are no different than those frames made from traditionally harvested wood, but with less adverse impact on the Earth. Now that's a trend I can get behind!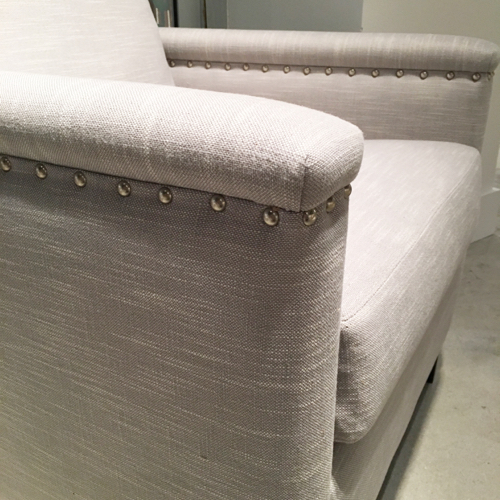 That's also why I'm such a fan of the "trend" toward performance fabrics. The look and feel of today's performance fabrics are light years ahead of what most people expect! The idea of using outdoor fabrics on indoor furniture used to give me the heebie-jeebies, because those fabrics were rough and scratchy. Functional improvement? Well, maybe — but it sacrificed both comfort and appearance. But now?? I am soooooo happy to report that those rough and scratchy days are long gone! I am absolutely bonkers over the new Crypton fabrics. They look and feel amazing. No matter the desired color, pattern, or texture — there's a perfect Crypton choice for every room. I particularly like the linen texture of Bae, shown above on Brentwood Classics' Balthazar chair. Bae is one of the new Crypton fabrics that Brentwood Classics added to their stellar lineup of fabrics, and I couldn't be happier about it!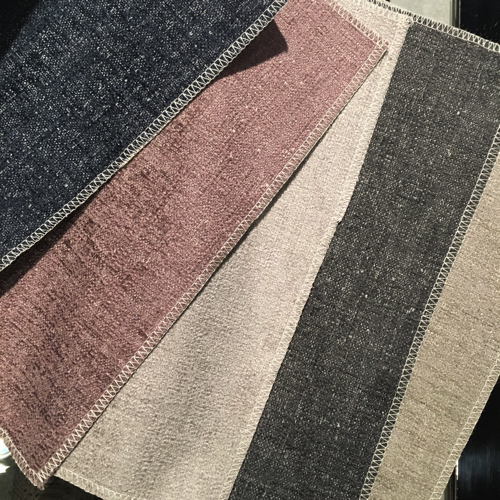 Rounding out the super-versatile Crypton collection for Brentwood Classics are Granbury, an almost-heathered chenille, and Henry, which is velvet. Of course, each of these fabrics is offered in multiple colorways, so you can choose the best look for every project.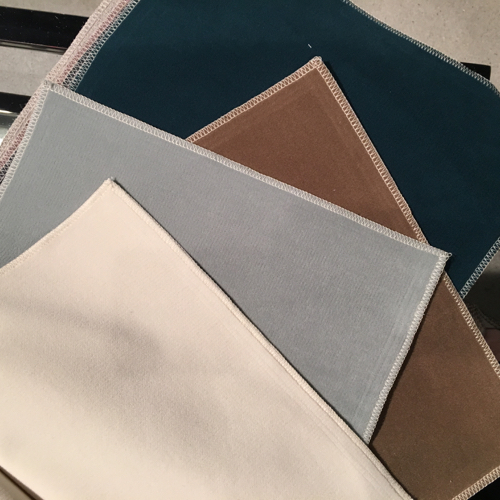 Dreamy, right? The real win-win, of course, is when these "trends" are adopted by trusted vendors like Brentwood Classics. That way, you know your purchase is far more than just a passing fad, but instead a high-quality investment that will work beautifully in your home for years to come. Now that's my kind of trend.
What's your take on trends?
All photos belong to moi. In Spring 2015, High Point Market paired me with Brentwood Classics as a sponsored blogger; I enjoyed them so much that we've worked together ever since!