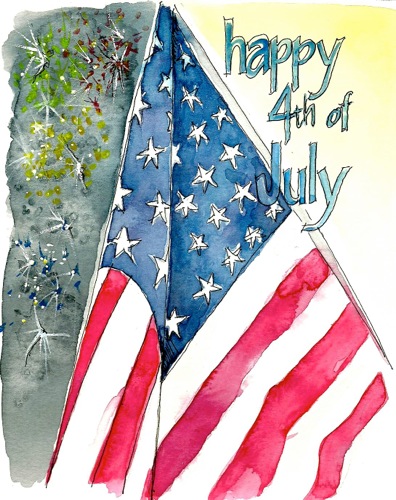 Isn't this a spectacular illustration by Joan Borawski?  I love how she captured the exuberance of the holiday, paired with our flag.  It's such a lovely reminder of how fortunate we are to be living in the Land of the Free and the Home of the Brave.  So many men, women and families have sacrificed so much for us to enjoy our comfortable lives.
On this long weekend — and every day — I hope you dream big, sparkle more, and shine brightly!
Illustration by the extraordinarily talented Joan Borawski.  Visit her website for more information on her renderings and other artwork!