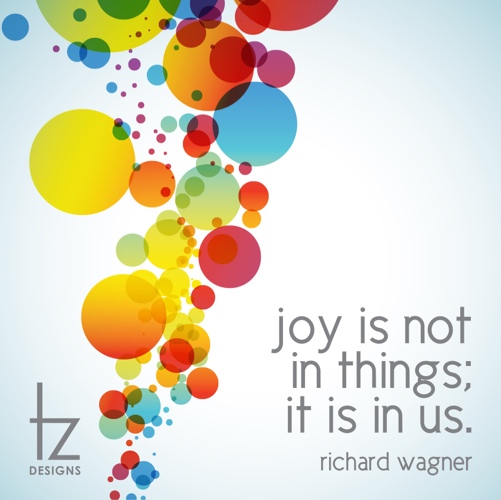 I'm really fascinated by the research that shows we are happier when we buy experiences rather than possessions.   The caveat to this, however, is that certain things can create experiences that bring happiness.   You may buy new furniture, but you live in your home everyday … and I know I'm happier in surroundings that are both beautiful and functional.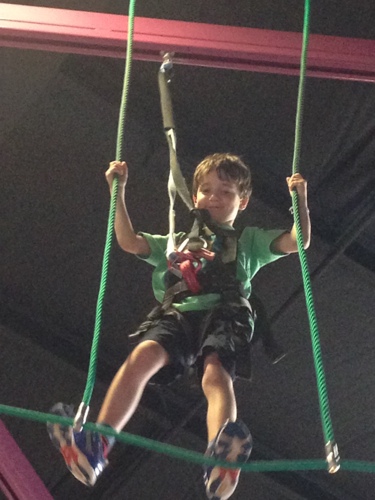 Generally speaking, though, I find the "experiences concept" a good reminder of what I truly value in life  — my family and friends.  And I know Twin B was much happier spending eight dollars on this ropes course versus a little trinket that would break in about thirty seconds.  He has absolutely delighted in the retelling of his accomplishment!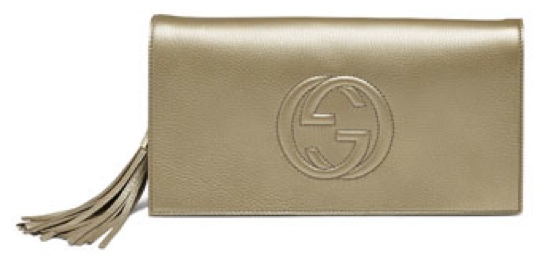 Is it wrong that I still love fabulous shoes and a great handbag?  A certain someone pulled this gorgeous number for a photo shoot … and I've been coveting it ever since!  Memo to self:  Re-read research articles.
Much fun was had on the ropes course at Sports Connection Ballantyne.  Once my little guys hit the magic 45-lb. number, we want to try the courses at the U.S. National Whitewater Center!  Gucci Soho Metallic Leather Clutch available at, and photo via, Bergdorf Goodman.