The absolute easiest thing you can do to improve a space is add "life" to it.   That's why — with respect to styling a room for a magazine — Eddie said, "when in doubt, add a kid or a dog!"  Of course, my twin boys and my little dog — Coco, a very high-maintenance Maltese — add plenty of life to my house … at all hours of the day … but that doesn't completely make up for the lack of a centerpiece.  Enter today's five minute fix.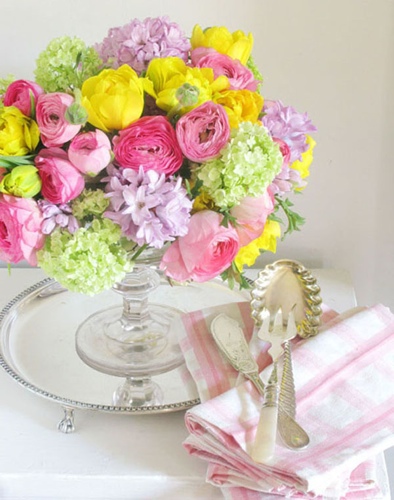 Fresh flowers are wonderful, of course, and I am absolutely addicted to picking up a reasonably priced bouquet at Costco.  But anything too complicated is unfortunately beyond my skill level — I wish Eddie and Jaithan were my neighbors!  Wouldn't you just love to watch him create this gorgeous bouquet? — or I just don't have the time.  And that is exactly when I hit the bulk fruit aisle.  It's easy enough to float Granny Smith apples in a cylinder, store Red Delicious apples or baby artichokes in a trifle bowl, add lemons to a wire cage, or stash limes in an apothecary jar.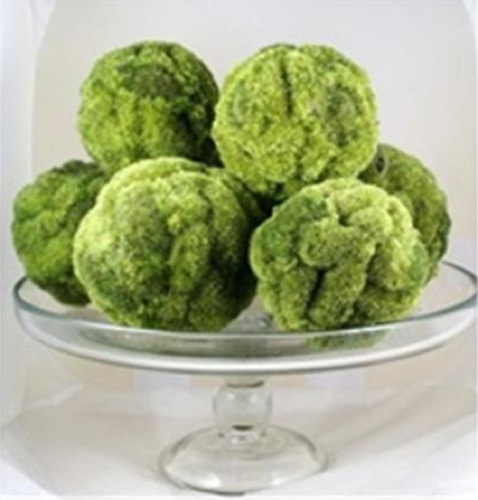 Moss balls are another great option and they'll last even longer than the fruit … although I must admit that my apple centerpieces start to look a little puny when I include them in school lunches. These moss balls are faux, but I've been really happy with preserved ones that I bought from an Etsy seller.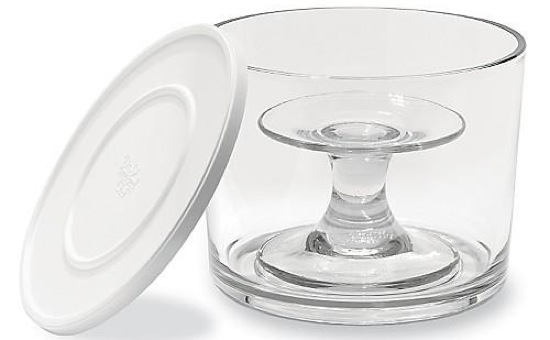 Inexpensive glass cylinders and apothecary jars are available just about everywhere — Michael's, Hobby Lobby, HomeGoods and more.  Slightly pricier versions can be found at Williams-Sonoma and Pottery Barn.  What matters to me is finding a mix of sizes and shapes!  And I adore the Pampered Chef trifle bowl for its versatility and ease of storage.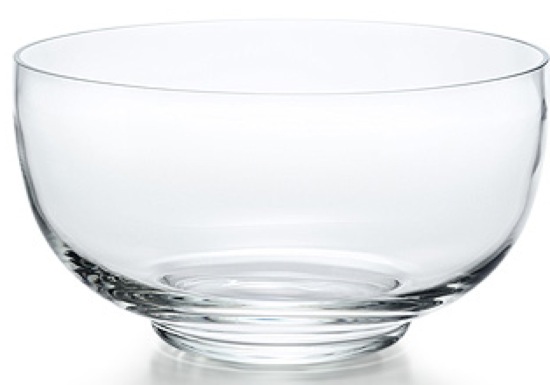 The Georgetown bowl from Tiffany & Co. was a favorite wedding gift — and probably one of the most used, too!  Actually, it's sitting in the middle of my breakfast room table with a bowl of lemons right now.
What's on your table?
Spring floral arrangement by the incomparable Eddie Ross.  Moss balls from The Garden Gates.  Trifle bowl from Pampered Chef.  Georgetown bowl from Tiffany & Co.