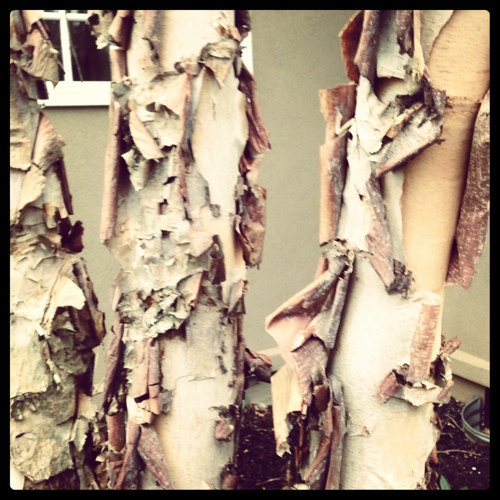 Twin B taught me a valuable lesson this morning.  "Mom of the Year" overslept … which meant the boys were late to school.  Yay, me!    Memo to self: Read instructions for silent alarm on my new Fitbit more carefully.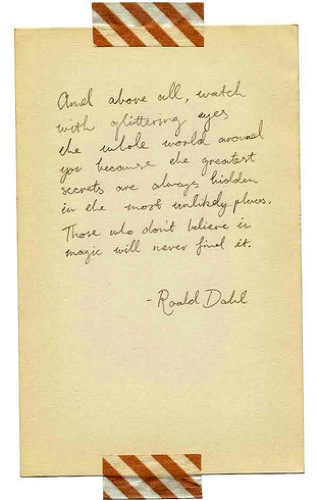 Of course, that meant I threw their lunches together and rushed us all out the door as quickly as possible. And it is one yucky day in Charlotte, North Carolina — slightly chilly with misty fog everywhere.  As I hurriedly walked them into school, Twin B remarked, "It is really foggy today."  With his next breath, he smiled widely and said, "Mommy, we are walking in a cloud.  Isn't this cool?"  And he meandered, ever so slowly, so that he could enjoy walking in a cloud.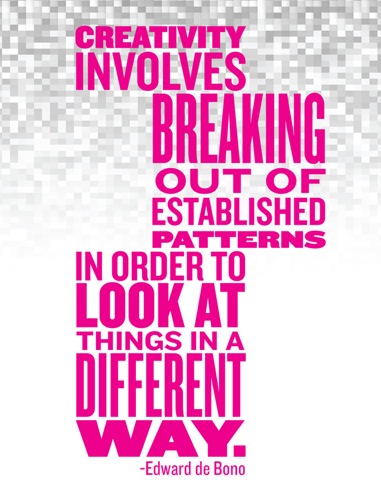 Today — thanks to my dear, sweet boy — I challenge you to look at something in a different way!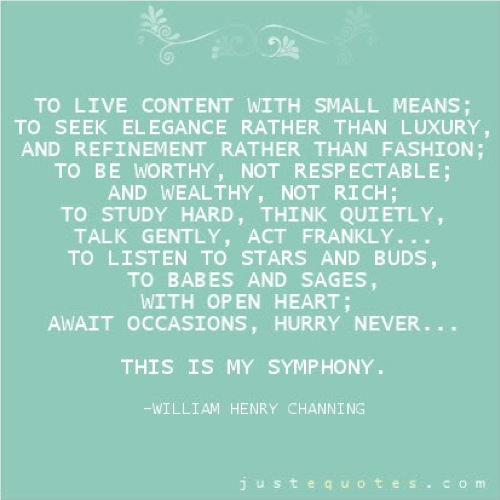 And perhaps that "something" is your home.  Do you "need" just one more room?  The arrival of twins (or triplets!) is often unexpected, and you may not have planned on two cribs, two swings, two bouncy seats … you get my drift.  I specialize in high-end interior design, but luxury does not always mean a bigger house or more stuff!  Instead, luxury is using what you have …  in the most stylish beautiful way … so that it fits your life.  What about re-purposing (or dual-purposing) a rarely used formal dining room, living room or guest room?  I love how Emily (mom of infant twins + 3) turned her dining room into an office.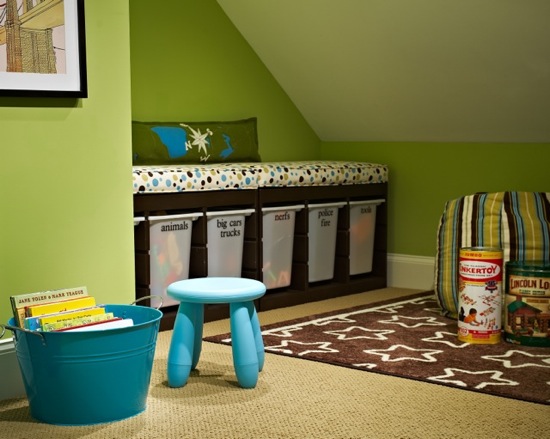 We were fortunate enough to have walk-in attic space — albeit with very sloped ceilings — and, with the help of a contractor, that became a clever playroom, perfect for my little guys.  It helps that the whole family is short.   
Is there something you should "see" differently?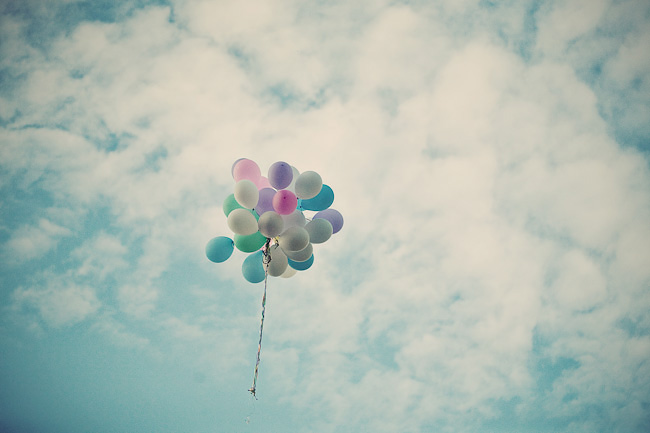 Bon week-end à vous!
River birch photo by moi.  Roald Dahl graphic via Seeds and Stitches.  Creativity graphic via BuzzFeed (you'll want to read the awesome post!).  William Henry Channing graphic via justequotes.com.  Playroom by Traci Zeller Designs; photography by Dustin Peck Photography.  Balloons photo by Marianne Taylor Photography (you must check out this amazing wedding she photographed in a little French village!).