What is the best way to create a visually pleasing vignette?  The "rule" itself is simple — include an odd number of pretty objects at varying heights.  Easy peasy, right?   Almost, but not quite.   Sometimes the objects you want to include are too similar in height — so it is important to break that up somehow.  Books are — of course — a fantastic tool … and, because they come in all sizes and widths, you can use them to elevate anything from pottery to vases to sculpture.
One of my favorite, slightly less conventional ways to add height to a vignette is to prop a small painting or photograph on an easel.  Here, I've paired a small Kimberly Applegate painting with a classic mint julep cup (earned for some stellar academic achievement at the University of Virginia … yep, this cup "cost" approximately $80,000 so I'm grateful for it) and an oversize "diamond" paperweight (a party favor from my first-ever twin moms convention).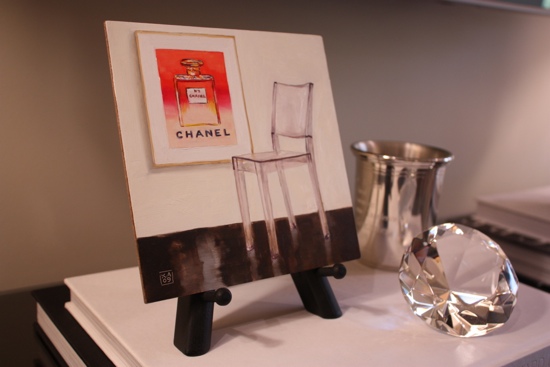 You can also use easels to prop up favorite books or small trays.  I mean, how lovely would a John Derian tray be displayed as art on an easel?   My twinkies can't read yet, so this tray would be lost on them … but I like it!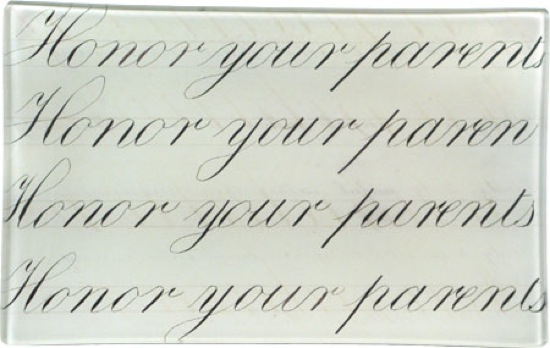 Do you have a "rule" you follow for styling vignettes?
Traci Zeller Designs photo by Katharine Fuchs.