Hmmmmmm …. my Friday Favorite series lost an eensy bit of momentum there, didn't it?  Oops.  I'm afraid it's been that kind of summer!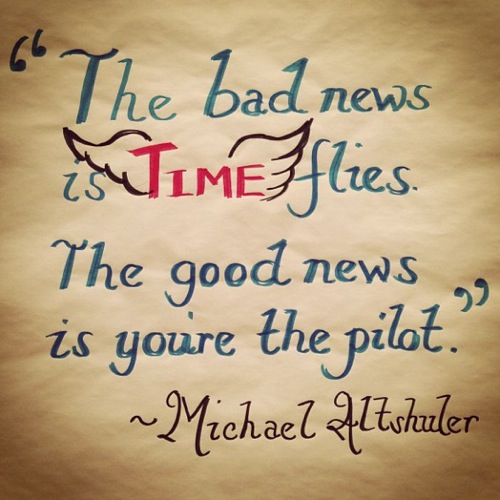 I'm getting this train back on track, however, with another one of my favorite companies.  Remember this all-time favorite quote by Charles Eames?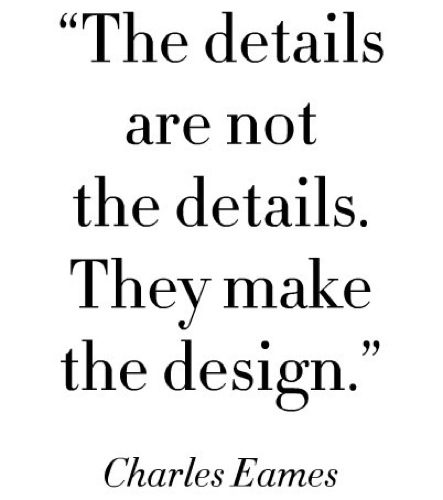 Well, Caracole is one company who knows that design is all in the details … and they ensure that their details are spot-on.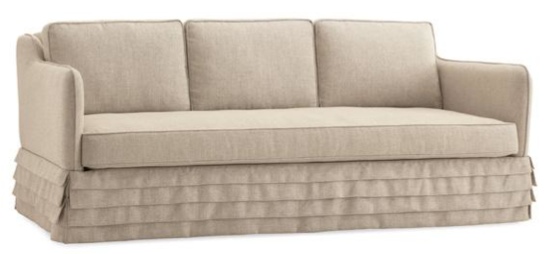 I mean, look at the skirt on this sofa!  I love dressmaker details, and I haven't seen that detail anywhere else.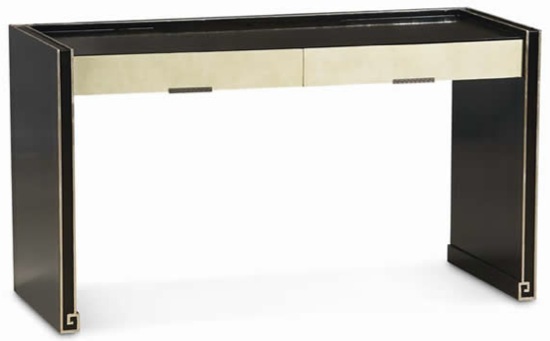 The Pushing the Envelope desk has silver tipped edges and bleached parchment-covered desk drawers.  Parchment.  Be still my Art Deco loving heart.  Oh, and it also has that blah blah blah electrical wiring stuff.   Function-schmunction.  Didn't you hear the word parchment?!  Just kidding, of course!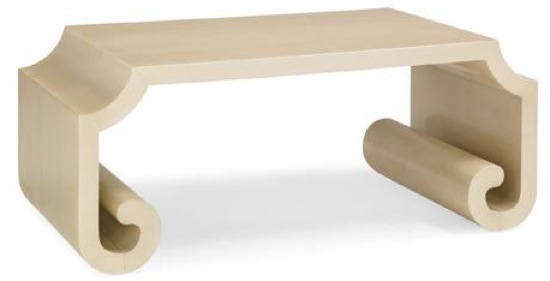 The finish on this pretty girl (dubbed Curly-Q) has a subtle iridescent shimmer.  Need I remind you how I feel about Shimmer and Shine?  
I'm always in the mood for mother of pearl, used here to piece together the frame on the dramatic Mood Ring Mirror.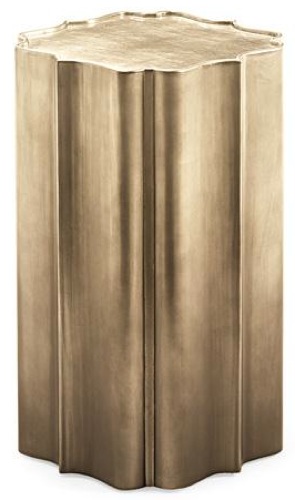 I cannot get enough of teeny tables that can be pulled up anywhere you need an extra surface.  The slightly ombré finish on Gold Is Up makes this one even more special.  Cocktails, anyone?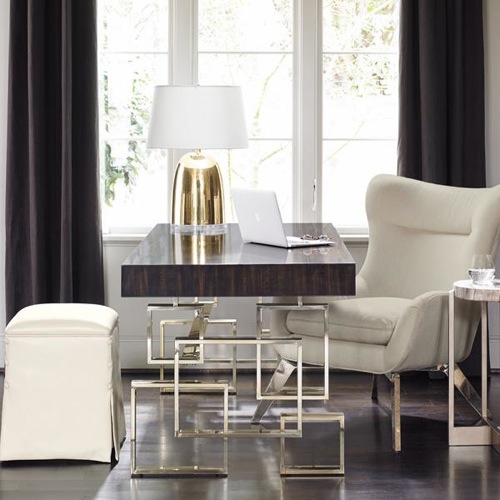 Of course, my life as a mom of eight year-old twin boys is pure glamour all the time, peeps, so these pieces are absolutely the icing on my jewel-encrusted cake.  Just imagine me writing this post at the Gridlock desk.  Oh, what?  You know that's not my reality?   Harummpph.   With Caracole, I can easily combine my two favorite "F Words"  — function and fabulous.  So. Take. That.
Do you see why Caracole's mantra is "jewelry for the home?"
Times Flies graphic via Living the Secret … sshh.  Charles Eames graphic via For the Love of Quotes.  All Caracole product images via their website.