Welcome to visitors from my dear friend Maria Killam's amazing blog, Colour Me Happy! I'm thrilled to be blogging for Maria today while she enjoys the final stretch of her incredible trip to Italy. Color me green with envy! Hahahahaha. I hope you enjoy what you find here on my site and that you'll stick around for a while! To receive my free download, Can't Keep Up? 5 Ways to Simplify Your Home, just enter your email address on the sidebar; I'd love to stay in touch.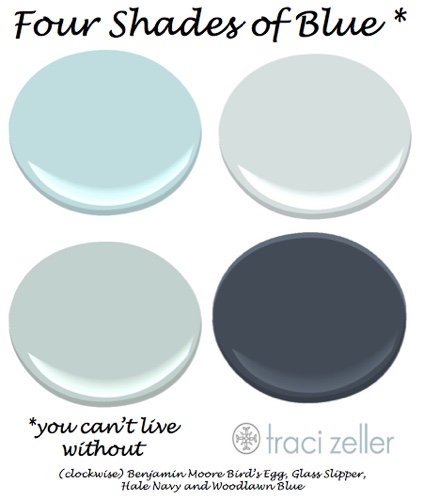 For my readers who aren't familiar with Maria, please hop over to her blog, give my guest post, Four Shades of Blue You Can't Live Without, a quick read, and then spend some time poking around Maria's website. You'll learn tons and be inspired by her expert color knowledge! Over five years ago — I can't keep track — I was the first person to sign up for her brand-new-at-the-time True Expert Colour Training, and it was the catalyst to taking my career to a new level. To say I heart Maria is an understatement.
Oh, and I adore sooooo many more than four shades of blue … but that post would have been so long you wouldn't have wanted to read it!