Whew!  Thankfully, the hullabaloo from last week has settled down a little bit … at least to a "new normal."  I can't think of a better way to get back to blogging than to resume my much-loved "everybody's favorite everything" series.
Today, I've got a somewhat unusual choice (in the sense that I've previously featured only designers and interior design bloggers) … but one that I think you will adore!  Sarah Bradley is the guru behind Blue Feather Media — a savvy, stylish and eco-friendly public relations company.  I'm working on a fabulous eco-friendly (hopefully to be LEED-certified) home renovation right now, and — in the course of conversation with my client — one or both of us coined the phrase "cool people doing cool things."  As in, we like to work with cool people doing cool things.  Well, Sarah is one of those cool people doing cool things … so check out a few of her favorites!
Sarah Bradley from Blue Feather Media (Charlotte, North Carolina)
Flower:  Poppies
Stationery:  Anything monogramed
Comfort Food:  Southwestern style Mexican food. It reminds me of Arizona where I grew up.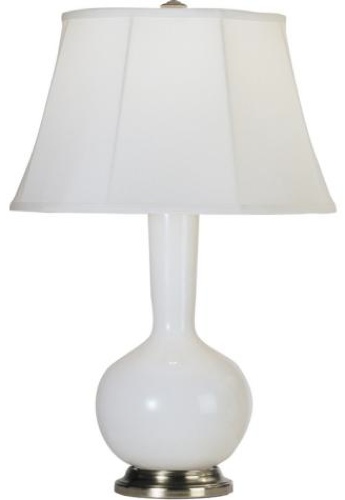 Lamp:  Robert Abbey Genie with drum shade
Alarm Clock:  Pottery Barn Silver Plated Bamboo Clock
Everyday Dishes:  Crate & Barrel Maison
Color:  Chartreuse
All-Purpose Glass:  Ikea Godis
Soap:  La Compagnie de Provence Liquid Handsoap in Olive Lavender
Ice Cream:  Lemon Sorbet
Towel:  Restoration Hardware Turkish Towels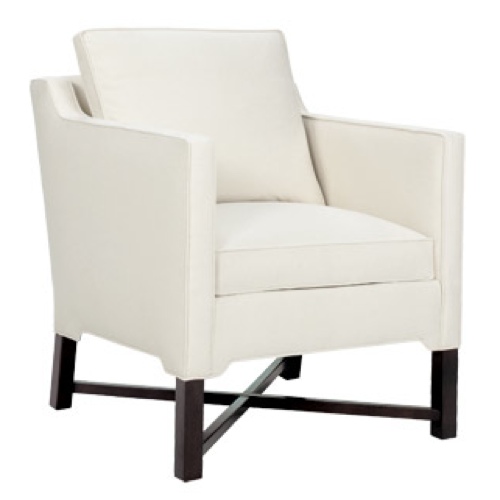 Chair:  Charles Stewart Innsbruck Chair
Scented Candle or Room Fragrance:  Nest Orange Blossom
Sheets:  Would love a great affordable option.
Cleaning Supply:  Bon Ami
Toothpaste:  Tom's of Maine
Coffee or Tea (type):  Red Rose Tea
Kitchen Gadget:  Garlic press
Pen:  Pilot BeGreen Precise V5 Rolling Ball
Car Color (Exterior/Interior):  Pearl White/Tan Leather … which I don't have
Picture Frame:  Pottery Barn Wood Gallery Single Opening
***
Sarah, thanks so much for sharing!  I'm always interested in eco-friendly, non-toxic cleaners, so I am going to check out Bon Ami.  And I highly recommend Land's End sheets …
Photos from Lamps Plus and The Charles Stewart Company.