I'm so grateful for some awesome mentions lately, and I owe a thank you to the wonderfully kind blogs and websites who have featured me!
iVillage included me in a super cool slideshow that highlighted its 15 Favorite Home Design Boards on Pinterest.   It's no surprise that they tagged my winning Style Spotters board from April's High Point Market, because I was able to spot some incredible new products.  Thanks again for all of your votes!  To see what I pin throughout the year — and I'm a selective pinner, so I won't be flooding your stream — simply go to my main Pinterest page and follow all of my boards.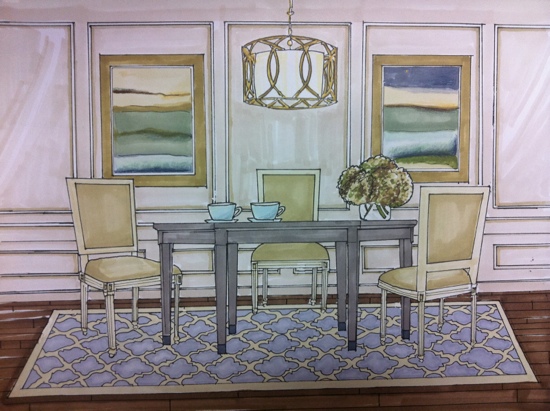 Then Loop du Loop tagged me as one of their five favorite Pinterest boards … with Pulp Design Studios, Elle Decor, Rue Magazine and Emily Henderson.  Gulp.  I'm happy just to breathe the same air that they do!  Ok, that's an exaggeration, but you know what I mean.  BIG honor.  What means even more to me is how they described what I do:  "Traci Zeller's design work celebrates and embraces living with children — in other words, the interior designer and mom of two most likely won't include a $30K white sofa in her design sketches. Key into her Pinterest boards for her take on current trends and hot colors."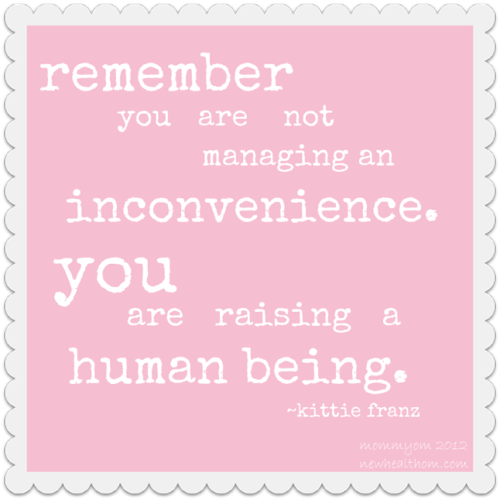 Sing it, sisters.  Chic can co-exist with six year-old twin boys.  If you are picturing Nerf guns and Icee mustaches, you've got it just about right.  Please do not tell my boys that there's an Icee Locator app for the iPhone.  Anyhoo, Loop du Loop is a new lifestyle site for millenial moms.   It brings the best "mom news" from around the web together in one place, so you'll find plenty of interesting info.  Like the dude who got arrested for shouting — at a Christmas parade of all places — that Santa isn't real.  He should consider himself lucky that he wasn't tarred and feathered.  The moms in attendance were setting good examples for their children!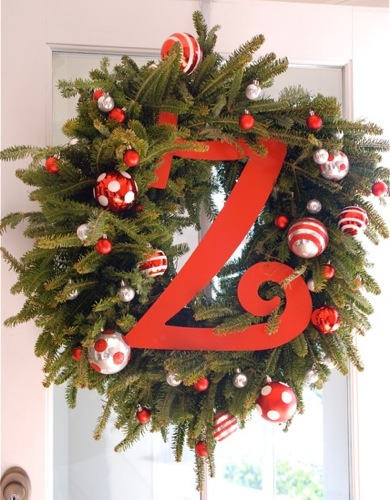 There's also a fabulous holiday slideshow on iVillage that features Christmas trees designed by some incredible interior designers and bloggers, including Stacy Naquin, Ann McDonald, and Emily Clark.  I'll share more of my Christmas decorations next week, but you'll have to head to iVillage for a sneak peek.   Until then, here's one of my favorite versions of a front door wreath!
Where do you find inspiration?
Don't forget that you can enter my amazing giveaway — free admission to Design Camp in Atlanta — every day between yesterday and December 5th, simply by leaving a comment on this or any other blog post during that time.  Now that will be some serious inspiration!!
Rendering and wreath photos by Traci Zeller Designs.  Quote via Mommy OM.