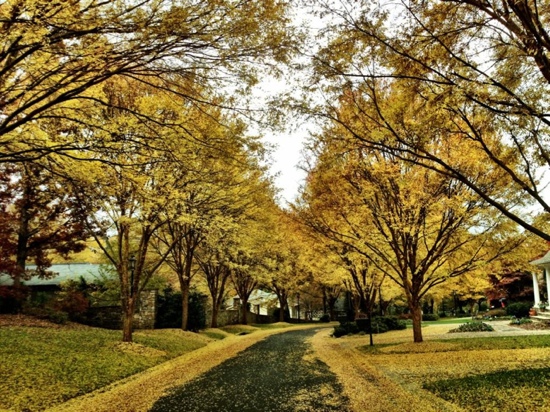 I mean, this is not a dress rehearsal. When will you ever get to be beautiful, happy, healthy, and in your forties with young children again?

— Ruthie Sommers (Veranda, November/December 2012)
Do you remember when Oprah introduced Sarah Ban Breathnach to the world, along with her book Simple Abundance and the accompanying Journal of Gratitude?   Ruthie's words reminded me of the concept of Simple Abundance, and I revisited its principles: Gratitude, Simplicity, Order, Harmony, Beauty and Joy.  Just those words make me want to take a deep breathe and slowly exhale … counting my blessings all the while.
Wishing you all six graces this Thanksgiving and always!
Photo of the Charlotte, NC street where I live — one thing for which I am very grateful — by Erica Hanks.   Have you checked out her super-chic fashion choices for busy MOMs?