Fun Amanda from AB Home Interiors emailed me a while ago to ask if I would join her in a "designers' challenge."  Of course, I said yes.  I mean, it feels like I'm on HGTV!
So here's the deal …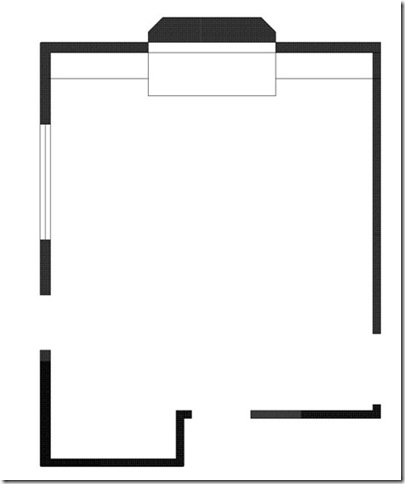 This living room.  Six thousand dollars.  Seven designers.  The hypothetical clients – your "typical" family with children.
Of course, I've been swamped with loads of other stuff (i.e., life), so don't forget to add "time pressure" to my list of constraints!
So what do you think we can do?   You can easily spend $6,0000 on just a sofa … so hopefully, as designers, we'll be able to show you how to use a limited budget wisely.  But – as Amanda said – we are designers, not fairy godmothers, so there's only so much magic before our wands break. My concept – and those of the other designers – will be posted on our respective blogs tomorrow (Friday, October 1). You can visit the other designers by following these links:
Kelly Berg of Arte Styling
Kelly James of DesignTies
Dayka Robinson of Meditations on Life and Style
Kathy Passarette of Creative Home Expressions
Amanda Burdge of AB Home Interiors
Susan Snow of Moving Designz
Don't forget moi.  I can't wait to see what you think!