I have this theory that people fall into one of two color categories: You are either a "blue" person or a "green" person. Of course, it's OK to like both, and I absolutely do! If a certain "something" happens to be available in either blue or green, however, a "blue" person will almost always pick the blue and a "green" person will almost always pick the green. It's not obvious with an isolated incident, but over time, the pattern becomes apparent.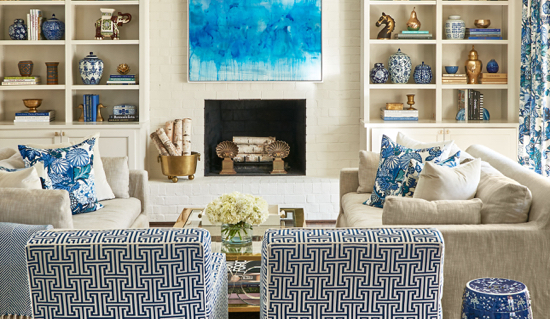 Years ago, I floated this theory to a client, whom I had identified as a "green" person. She paused and said, "You know, I think you are right. My wedding china was available in either blue or green. Both were very pretty, but for some reason, I chose the green." She's still a client, and as we pondered a fun color for her new laundry room cabinets, I reminded her of that story. The answer? Her cabinets should be most certainly be green!
This girl? I'm true blue — all the way, baby. As much as I enjoy green, and I use it often in my projects and in my own home, my default mode is blue. Bring on the blue!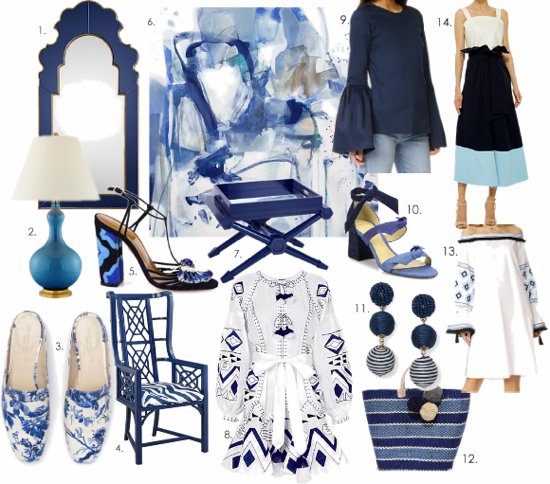 1 // 2 // 3 // 4 // 5 // 6 // 7 // 8 // 9 // 10 // 11 // 12 // 13 // 14
To wit? These are a few of the gorgeous blue pieces on our TZD radar for spring! Brooke has her eye on the off-the-shoulder embroidered dress, but y'all, those toile mules Must. Be. Mine.
Tell me, please. Are you singing the blues with us? Or should we share some pieces that will make you green with envy? Oh, how I enjoy a play on words.