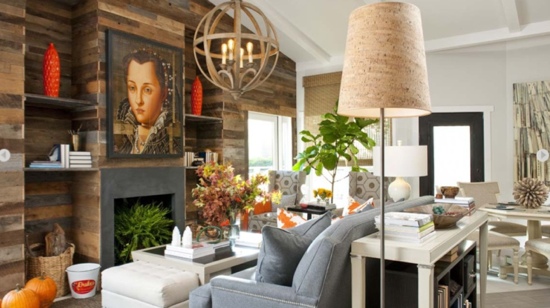 I tend to like rooms where there's a tension.  Grand-humble, slick-crumbling, strong-quiet — it's that push-pull that makes for interesting design to me.

— Miles Redd (Architectural Digest, July 2012)
The quote may be by Miles Redd, but the jaw-dropping design of that living room is all Denise McGaha!  Doesn't this space, designed for the Home of Tomorrow at the State Fair of Texas, embody just what Miles is talking about?

And good news for you!  Denise has curated a collection for Joss & Main — appropriately titled "Rustic Modern" — that captures the very same vibe of this gorgeous room.   My personal favorites include baskets, a sunburst mirror, and a casual-yet-refined nightstand.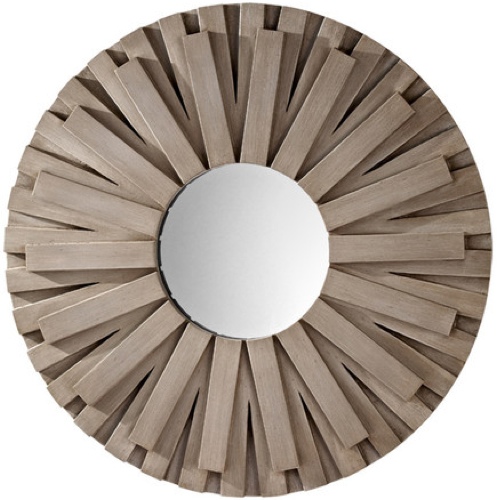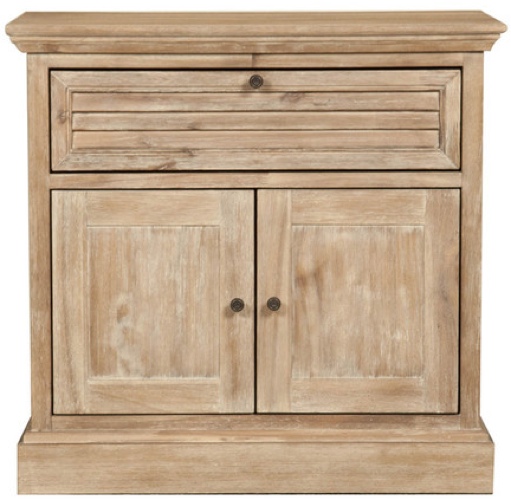 Of course, I am a huge fan of indoor-outdoor rugs!  In a space that gets a lot of traffic … from multiple sets of little hands and feet … a rug that can be hosed off — literally — is sometimes just the right answer.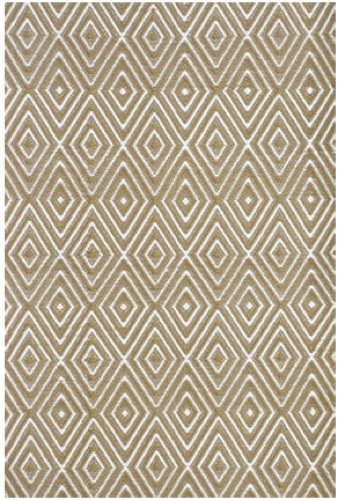 I mean, because what mom of multiples has free time to shampoo carpet?
What is your favorite piece in this showhouse space?  There just may be a doppelgänger on Joss & Main's "Rustic Modern" sale.  Note to self:  must use word "doppelgänger" more often.
Interior design by, and photo via, Denise McGaha Interiors.