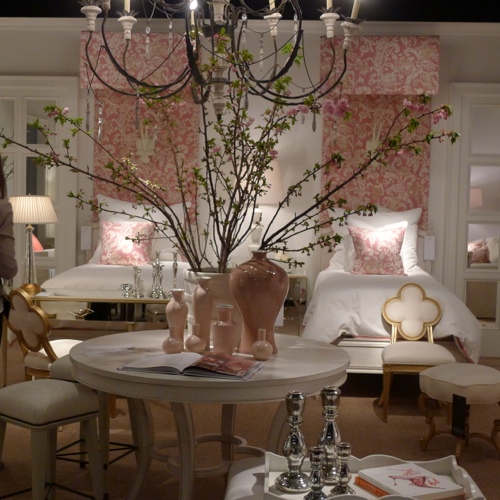 [W]herever we find beauty, we should embrace it.  We can't ever afford to take quality for granted.

— Michael Boodro (Elle Decor, November 2011, commenting on the demise of the American glassmaker Steuben)
 Photo (taken by moi) of Suzanne Kasler's space at Hickory Chair's showroom, April 2012 High Point Market.