I'm back from High Point — what fun! — but, in lieu of writing a market update, I'm officially on Mommy Duty.  See, these little buddies …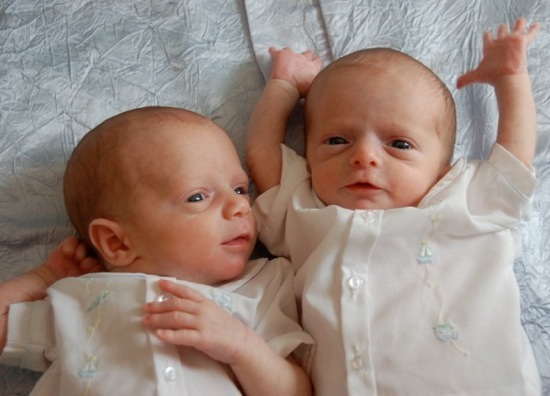 have "officially" (that's their word, not mine) turned six.  Six years old.  How did that happen?  I'm not really sure.  One of the wisest bits of parenting advice that I've ever heard is that "the days drag on, but the years fly by."  Truer words have never been spoken.  You see that sweet, serene photo?  Perception …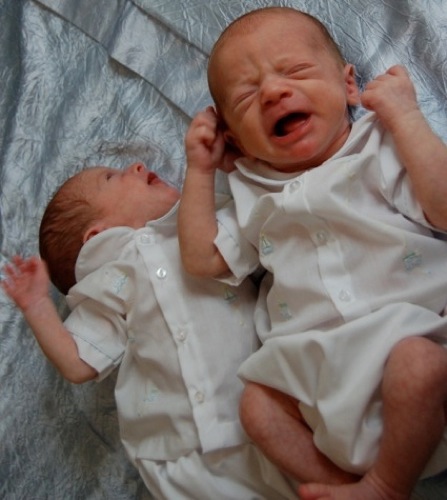 … versus reality.  That's what most of the photo shoot consisted of.  There were some tough moments with eensy little newbie twins.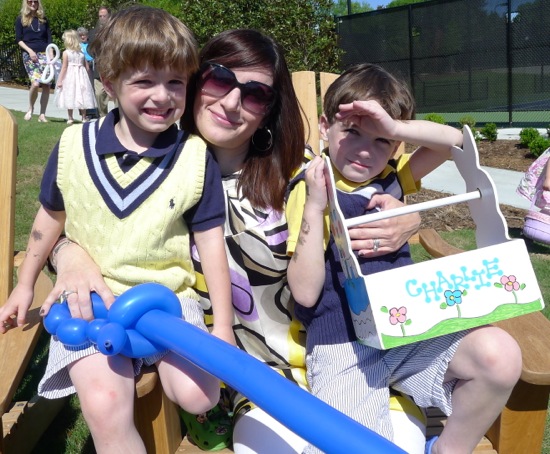 Yet now they are six.  Wow.  And they'll barely sit still longer enough to snap a photo, even on Easter.  My hands are full, but my heart is fuller.  Happy birthday to my sweet twin boys!
***
Please visit my High Point Market Style Spotter pinboard to "like" and "repin" (you can do both) my favorite market finds!  Each "like" is worth one point, and each "repin" is worth two points.  The winning Style Spotter gets a free trip to the October market … which just might mean we can all take the "party bus" from Charlotte!