One thing I've learned in design is that the biggest risks give you the biggest rewards.  … Often the thing that a client fears the most becomes their favorite moment in a house.

— Kay Douglass (House Beautiful, September 2012)
I've noticed statement lighting in many of Kay's projects … and I can see how homeowners may view that as a risk.  As a designer who works with many families, and especially families of multiple birth children, lighting is one of my favorite ways to add interest and sophistication to the room.  After all, how often does a light fixture get broken?  It is out of reach and safe from little hands!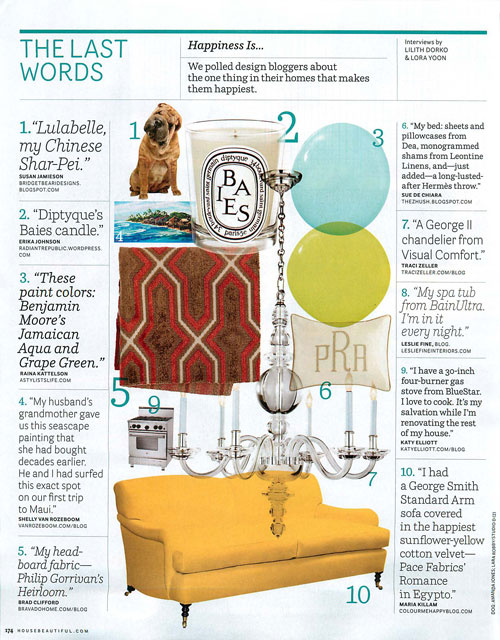 If you remember Last Words from last October's House Beautiful, you know that the George II chandelier is a favorite moment in my own home!