Merry Day-After-Christmas!  I hope you enjoyed a wonderful, relaxing Christmas surrounded by whatever makes you the happiest.  I'm relishing the uninterrupted time to spend with my twin boys, simply puttering around the house.   I just may be more excited about their break from school than they are!  After all, kindergarten has been a big adjustment for everyone's schedule … especially in the morning.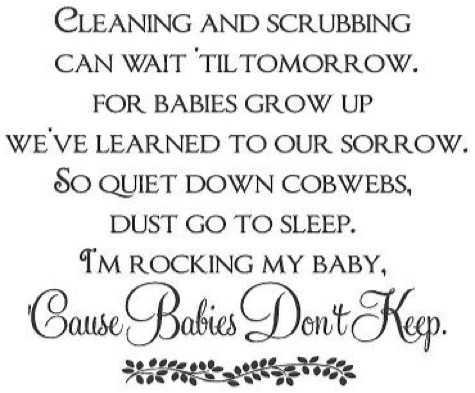 There's always so much to do … but isn't it important to take the time to simply "be"?   After all, we are human BE-ings, not human DO-ings!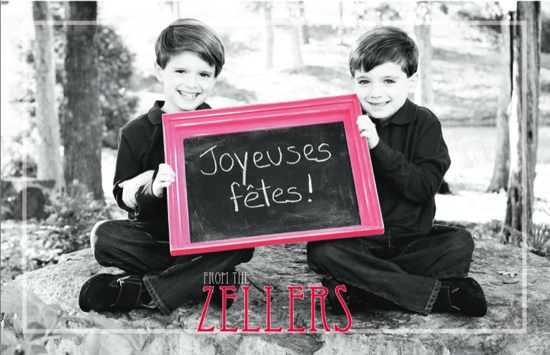 I am a "do-er," so this takes some reminding — but these boys are growing up faster than I could have ever imagined.   So I think I'll snuggle up a little longer … and save the rest of the holiday clean-up for later.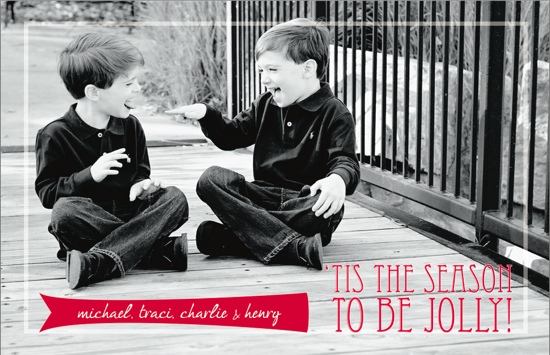 Oh, and well-designed homes nurture the families that live within them … in part by using fabrics and finishes that are appropriate to their lifestyle.  Because who needs more cleaning and scrubbing than necessary?  I'd rather rock those babies!
Babies Don't Keep graphic via Trading Phrases.  Custom card design by Carolina Consulting Company.   Photography by Firewife Photography.