The Winter 2014 issue of Multiplicity magazine — every MOM's favorite — is live, and — as always — this issue is packed with inspiring articles, helpful information and lots of fun!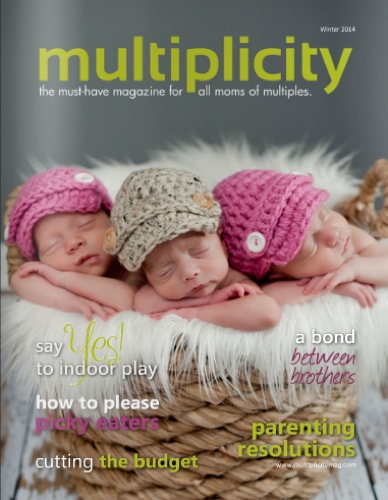 You'll read my tips about adding "life" to your home … and don't miss my friend and fabulous designer Barbara Miller's article, "Say Yes!" to indoor fun and imaginative play.  With the temperatures in Charlotte nose-diving this week … thank you, Mother Nature, for yesterday's delightful reprieve! … that article will be the first one I read.  You'll also want to visit Barbara's online store and idea-filled blog.  Her tag line is "designs that nurture their nature,"… and doesn't that just about sum up what we all want as moms?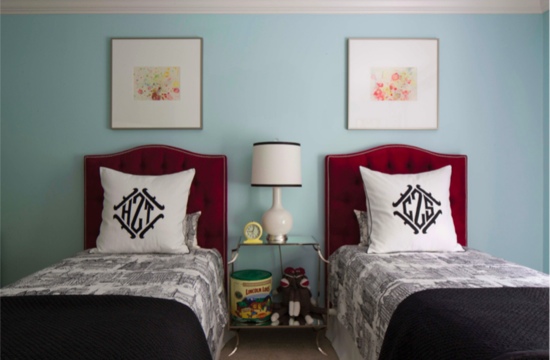 What was especially fun for me in this issue is the new fashion shoot for kids!  My crazy little buds — and some of their best pals — were the "models," and the back story is a pajama party in my boys' bedroom.   You'll see some never-before-seen angles of their room, including how I hung their Bubbly artwork.  Logan Cyrus — Charlotte Home & Garden photographer extraordinaire — took the above shot … but that's not how it looks with six little ones piled on the beds!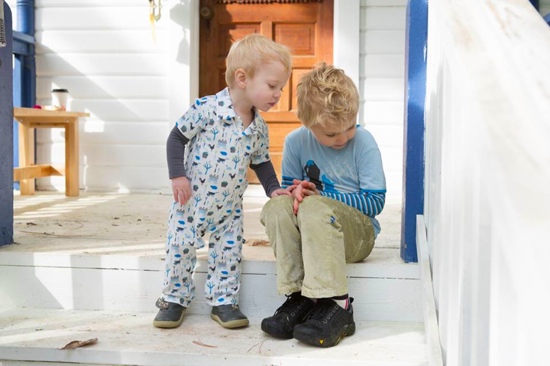 But here's what I really want to share.  My kids love … in a crazy-obsessed-wearing-them-four-days-in-a-row way … those Kickee Pants pajamas!!  Did you know that bamboo fibers are just that soft?   It is truly incredible.   Plus, Kickee Pants only uses bamboo that is grown organically.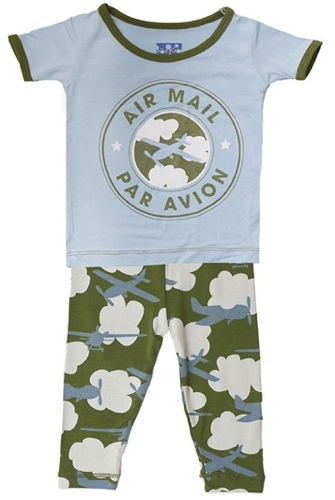 This pair is headed our way next — because it's in French, of course!  If my kiddos learn that Kickee Pants offers "regular" clothes and sizes up to 10 … I won't be surprised if they refuse to wear anything else.  This polo shirt and these cargo pants could probably pass for their uniform-required attire?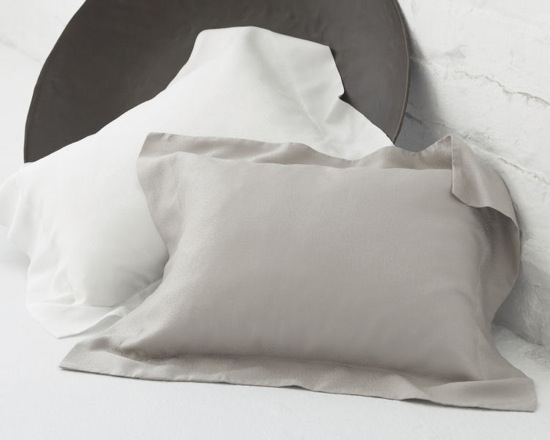 My husband and I recently splurged on Legna by SDH sheets, and — lo and behold — they are also made of wood fibers.  The wood pulp used to manufacture their sheets is harvested from sustainably managed forests and is completely biodegradable.  Eco-friendly and luxurious?  Now that's a combination I can get behind!
What's your favorite fabric fiber?
Interior design by Traci Zeller; photo by Logan Cyrus for Charlotte Home + Garden.  Kickee Pants photos via the Kickee Pants online store and Facebook page.  Legna by SDH product photo via Opulence of Southern Pines, an online retailer for SDH and a fabulous North Carolina-based brick-and-mortar store.