Let's finally wrap up the High Point trend review, shall we?  A huge thank you to Charles Luck Stone, Maria Killam at Colour Me Happy, Snug Furniture, and Heleen Verkerk for featuring my trend review posts!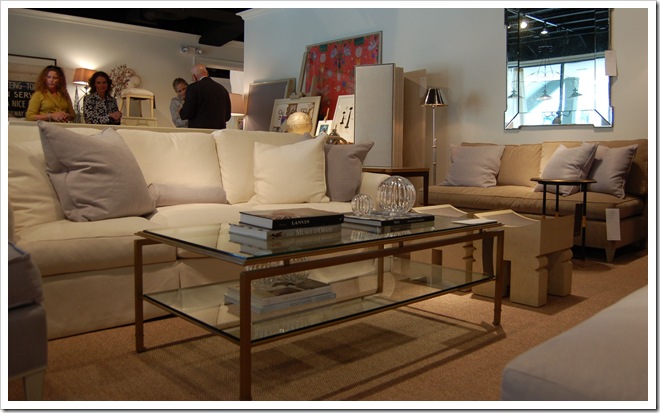 Everything that glitters is not gold … or is it?  Metallics really are the perfect neutral!  Sure, we are used to seeing gilded finishes on accent tables and light fixtures.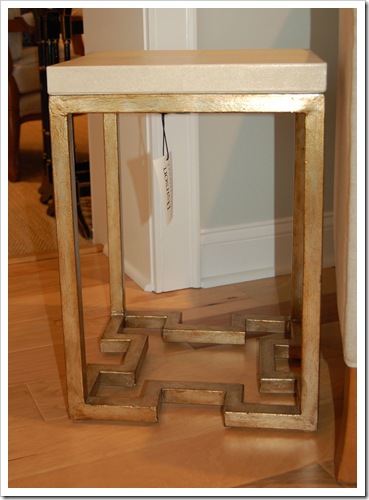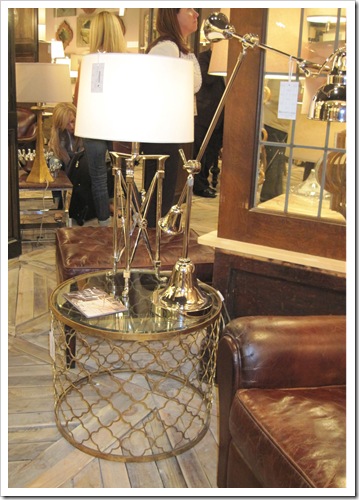 It's fabulous, of course.  Yet hardly unexpected.  But … what about metallic fabrics?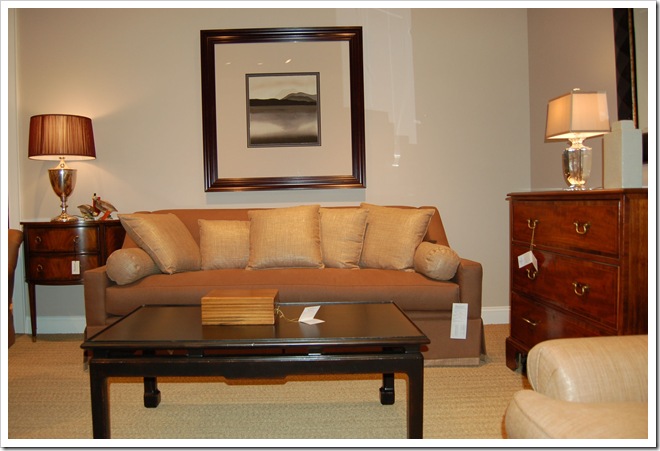 I know it's difficult to get a sense from a photo, but trust me, the metallic gold fabric on these sofa pillows is to die for!  (You get a bit of a close-up of the fabric from the chair sneaking into the corner of the photo.)   And just so you don't think I'm playing favorites with the gold …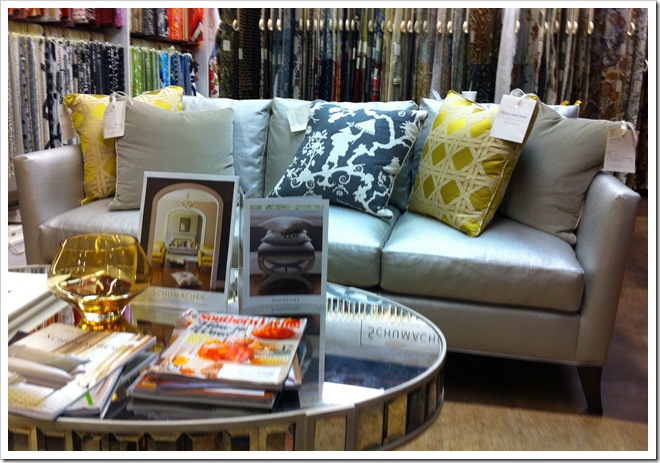 … here is a silver sofa from a local trade showroom.   The fabric is Kravet's Shimmer Linen.  Yummy!!
How are you going to incorporate metallics into your home?
Photos by moi, taken at Hickory Chair of a fabulous coffee table from Suzanne Kasler's new Studio Collection (top), Pearson, Regina Andrews, Pearson and Karen Saks.