Alright, I know what you are thinking – how can nature be trendy??  I'll concede that "back to nature" is hardly a new concept.  But we are seeing an evolution in the way that nature is being used in today's design.  This spring, designers are interpreting flora and fauna motifs in a fresh, almost witty way.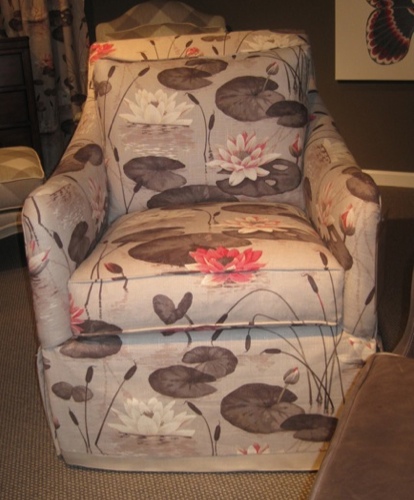 Take C.R. Laine's Whittier Swivel Chair, for example.  When did you last see a lilypad pattern … especially one that is over-scaled, graphic and accented in honeysuckle (Pantone's 2011 color of the year)?  Although I am not personally fond of this fabric, I am in love with the way C.R. Laine is taking traditional elements and reinterpreting them in a modern way. (I also madly love the silhouette of that chair.  It's very similar to the pair of chairs in my own living room!)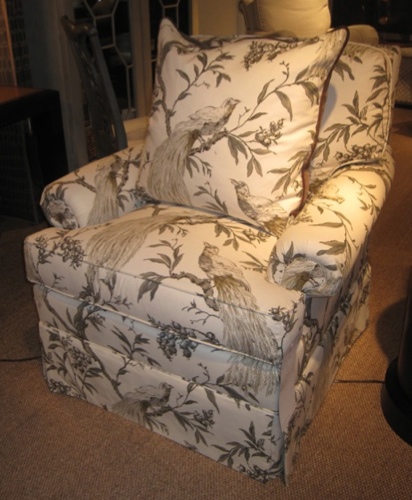 Even birds – one of the most traditional motifs (John James Audubon, anyone?) – become modern and graphic when the pattern grows larger and more open … and especially dramatic in black and white.  Isn't this Silhouettes Lawson Arm Lounge Chair by Hickory Chair fantastic and totally current?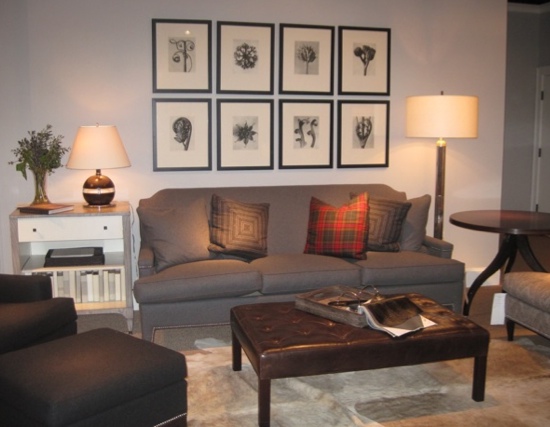 Oh, and please don't think this look is overly feminine … at least not the way it is being done now.  Take this art grouping in the Hickory Chair showroom.  Here, the black-and-white art is paired with tailored, menswear-inspired pieces.  Doesn't this room represent a great balance?  Masculine – feminine, classic – contemporary, graphic – subdued … I see it all here.
And don't you think this trend reflects our ever-increasing environmental awareness?  With everything going on in the world today – tsunamis, earthquakes and nuclear disasters – I know I appreciate the simple beauty in nature more than ever.  From the humble branches that inspired the Durango Chandelier from Arteriors Home …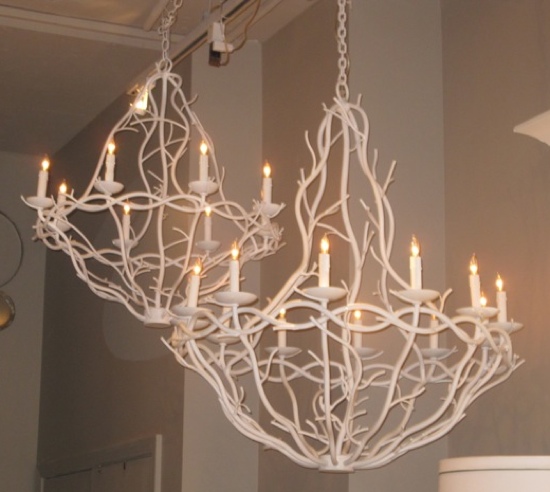 … to the enchanting beauty of the butterfly, as seen in this bookshelf display at Two's Company …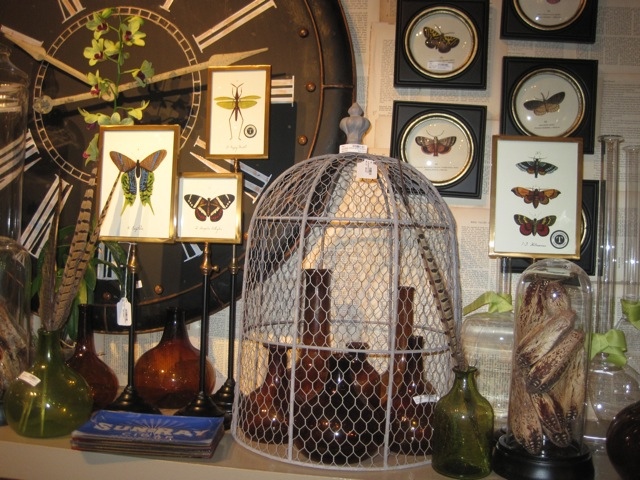 we realize how precious nature is … and how much we take it for granted.  There's a reason it feels better to have life in a room.  It's soothing to the soul!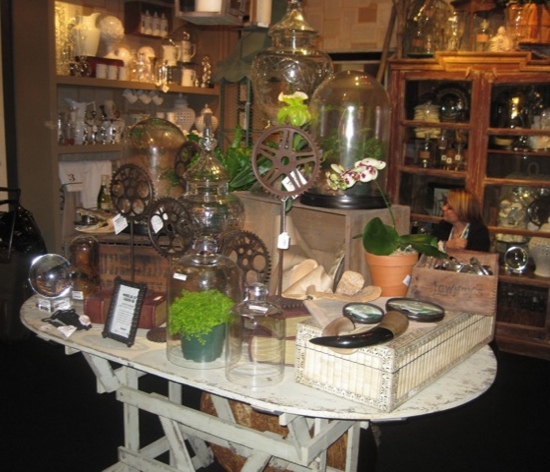 I think this table (also at Two's Company) is beautiful with terrariums and the orchid in a simple terra-cotta pot.  There's even a magnifying glass should you feel inspired to examine it all up close.
How do you use nature in your home?