In the hustle and bustle of the holidays, I've neglected to share my biggest Christmas gift … and perhaps the most joyous way for an interior designer to start a new year.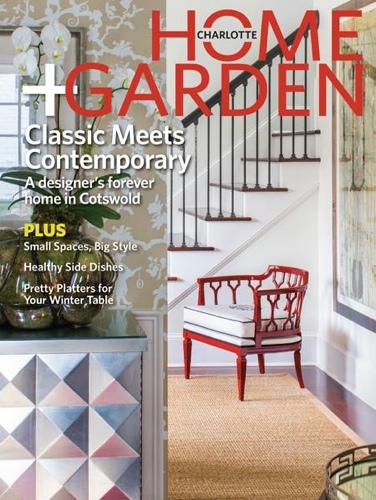 Thank you to Charlotte Home + Garden for featuring my home!  It was a special surprise when the issue arrived to see my home on the cover.   I love the unusual shot that their photographer Logan Cyrus captured.  You get a sneak peek of both my dining room — with a gorgeous orchid by Pamela Lovett — and my foyer.  Hopefully that's enough to make everyone want to see the rest!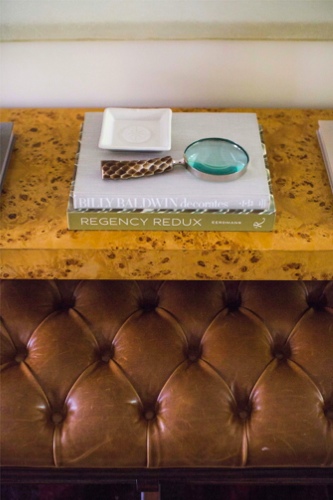 The Winter 2013 issue of Charlotte Home + Garden is available now on Charlotte-area newsstands, including those at Target, Harris Teeter, Barnes & Noble and Park Road Books.  (Of course, you could always subscribe!)   For those of you who aren't in the Charlotte-area, you can also read the article online.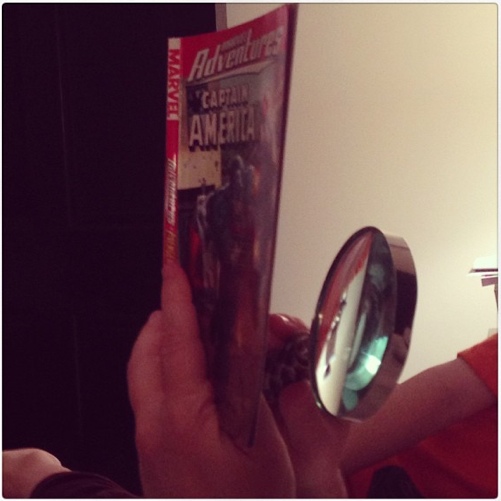 Lest you think that magnifying glass isn't functional … here's Twin B's solution when Daddy had a hard time with the fine print.  Ha!  Seriously, though, magnifying glasses are such a great tabletop accessory with kiddos.  As long as they are old enough to not, say, shatter it … which I'm guessing would take quite a throw … it's fun to see them use the magnifying glass to "explore" their interior world.  And yes, I have two — boys and magnifying glasses.
A huge thanks to Aleigh Acerni (who had her beautiful baby girl just weeks after the photo shoot), Jane Fields, Blake Miller and Logan Cyrus!
Interior design by Traci Zeller; all photography by Logan Cyrus for Charlotte Home + Garden.