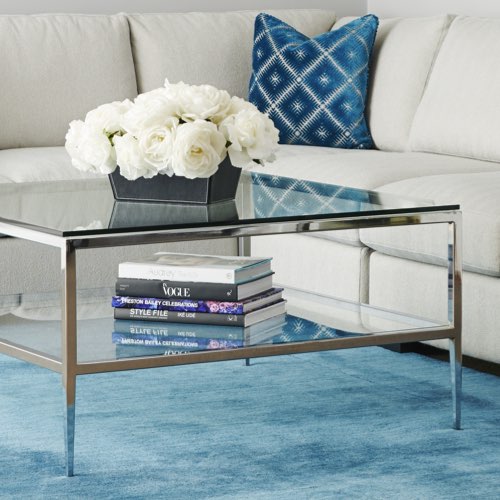 I'm almost shell-shocked that it's already 2016. Did someone put 2015 in fast-forward?  Wowza! I wonder if that's more and more how life will be these days … or at least how we will perceive it. Over the holiday break, I read that the big "difference" between Generation X and Generation Y is that Generation X remembers life before the Internet. Generation Y grew up with the Internet, of course, but the "difference" between Generation Y and the millennials is that millennials grew up with mobile devices. These days, it's impossible to not be connected … or at least it feels like it. It's so interesting for me to think about the broader picture that these societal changes paint. The ramifications on our daily behavior are remarkable. Hello, can anyone say Amazon Prime?! I've ordered everything from diapers and detergent to penny loafers and jewelry.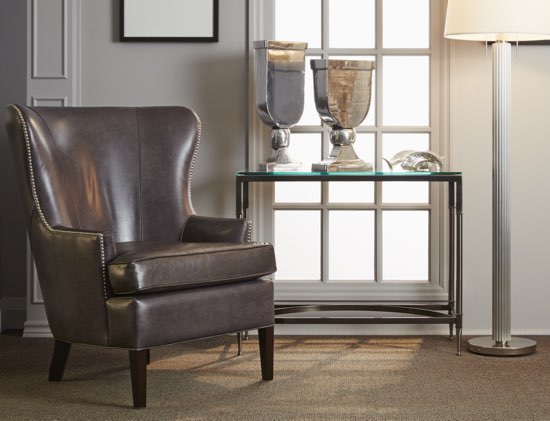 More and more of our lives have moved online, and TZD operates the same way. Our mission is to deliver gorgeous interiors with top-notch customer service! As part of our commitment to excellence, my clients each receive their own secure web portal where they have online access to their project. Not only does the portal enable my clients to review their projects as their schedule permits, but it makes record-keeping an organized breeze. Be still, my happy, buttoned-up heart.  
And isn't that the benefit of online shopping? Electronic record-keeping is so much easier, and the stores are open 24-7! Furniture shopping is quite a bit different than my penny loafers and laundry detergent, though. The deliveries are larger, and the stakes (meaning the $$$) are higher.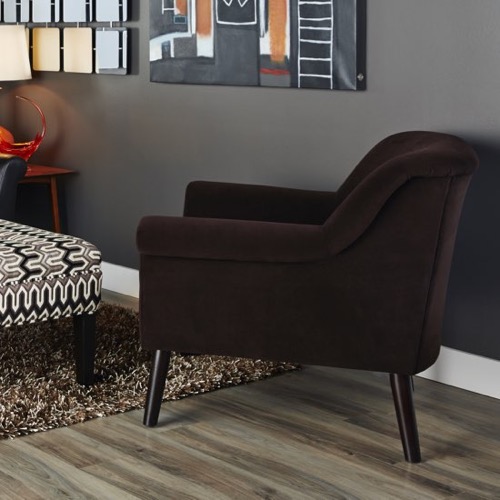 There's one thing I value more than anything when buying online — for anything, really, but especially for furniture. My #1 tip can be summarized in three little words: Reputation for Quality. Without a reputation for quality — and I mean both the retailer and the manufacturer — Do. Not. Press. that temptress of a "buy it now" button. TZD only works with top-notch companies, and I vet those companies carefully. When buying furniture online, you should do the same! Be sure to read the reviews … and consider the source. Is it coming from an expert? My clients trust my opinion, because they know I specify high-quality furniture all day, every day.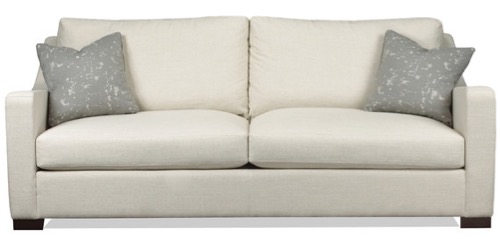 The Internet has made so many things more accessible, and it's fantastic that quality furniture is one of them! Remember my High Point Market favorite, Brentwood Classics? I haven't stopped drooling over the mohair. Because Brentwood Classics is bench-made in Canada, it hasn't been easy to purchase those beautiful pieces in the United States. Not any longer, sister; Wayfair.com to the rescue! The top photo shows a gorgeous cut velvet turquoise pillow sitting on a Monty sectional — and now you can buy a Monty sofa from the comfort of your own home. Thanks to a very favorable exchange rate, the Monty sofa's even a steal of a deal. I do not recommend bargain-shopping for furniture … but when a great product also happens to be a great value, who can say "no" to that?!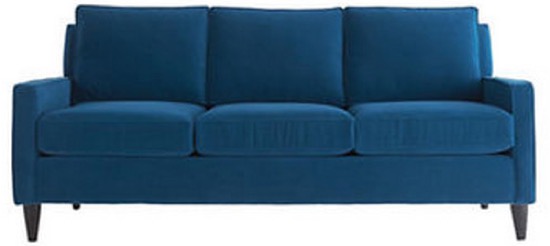 Shopping online also makes it easy to compare styles, and you'll find an edited selection of Brentwood Classics' best-selling frames and fabrics on Wayfair.com. How awesome is the admiral blue velvet on the Jimmy sofa?! For the full selection, you'll need to visit a Brentwood Classics dealer. For buyers who aren't working with an interior designer, however, it's so convenient to have the top choices already narrowed down on an online store like Wayfair.
Don't forget, too, that you can find out much more about companies by visiting their own website, not just the retailer's website! I am always interested in a company's philosophy on craftsmanship and sustainability, both of which I value in my vendors. TZD believes in paying it forward, and we love to support vendors with the same values.
Happy furniture shopping! Oh, and just for fun … what was your last online purchase?
All photos courtesy of Brentwood Classics. As a reminder, I was paired with Brentwood Classics as a sponsored blogger for High Point Market in April 2015. I loved what I saw, so we teamed up again!