Just in case you haven't already seen it …. but you should have because you totally subscribe to Tobi's blog, right?? … I was delighted and honored to be a featured expert on Tobi Fairley's blog!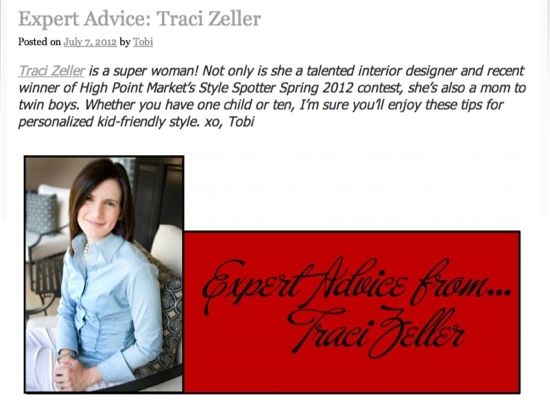 Pop over to read what advice I got from other mothers of twins and how I put that into practice in my life and my design work!
Thank you, too, to ASID (American Society of Interior Designers) for featuring me — and my friend Heather — as an example of what today's interior designer looks like!
What are you proud of lately?