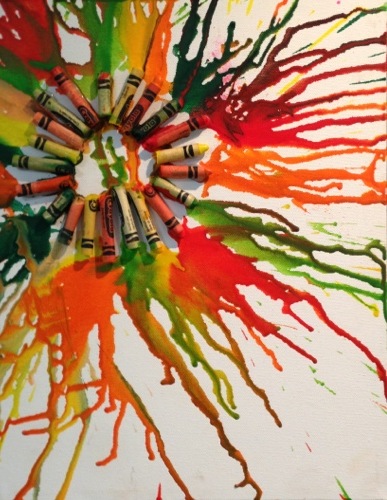 A dream is one thing.  A realization is something entirely separate.  … I publicly thank you, wherever you may be, for the support of this dream.  It took your hearts, loving minds, and generous souls to make it come true.

— Danny Thomas
Danny was speaking of St. Jude Children's Research Hospital, but aren't his words applicable to all dreams come true?   A St. Jude's patient created "Ray of Hope," the beautiful artwork above Danny's quote.
Thanks to the generosity of the folks at Brizo, I spent a valuable few days in Memphis learning more about the amazing work that is done at St. Jude.  I can't say it better, so let me quote …
St. Jude has developed protocols that have helped push overall survival rates for childhood cancers from less than 20 percent when the hospital opened in 1962 to 80 percent today.
Wow.  Of course, results like that don't come free — although no patient ever pays St. Jude for anything.  It costs $1.8 million per day to run St. Jude, and most of that comes from public contributions.  Yet the average donation is only $31. Double wow.  That is a lot of generous souls, caring about kids.
I was also blown away by the success of the St. Jude Dream Home Giveaways, which have raised over $260 million for the hospital.  This year, over 30 homes will be constructed using donated land, labor, materials and fixtures and then given away to a lucky winner.  Hopeful homeowners purchase $100 tickets for a chance to win.  Brizo donates the kitchen and bath fixtures in every house.  Again, that is a lot of generous souls, caring about kids.
I'll be sharing more about Brizo and St. Jude over the next few days, but until then, enjoy a few snaps of my trip.  A huge thank you to Brizo for providing such an incredible opportunity!