So, while we are on the subject of mommy duty, let's remember that Mother's Day is just around the corner … along with weddings and graduations galore!   I may be a teensy bit self-interested (ahem to my hubby), but I'll be chatting with The Company Store — and hopefully all of you — about summer gift-giving!   Yep, it's a Twitter chat, so mark your calendars for Tuesday, May 1 (tomorrow) at 9 pm EDT and use the hash tag #tcschat to follow along.  And if you tell me what you have your eye on, I will oh so subtly mention it to your significant other … and no one else will be the wiser.  Pinky swear.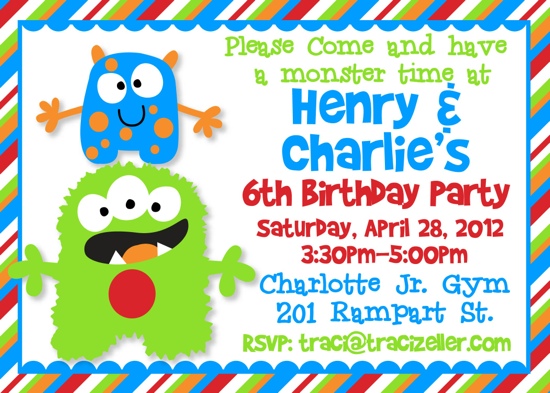 This weekend, however, was preoccupied with some monstrous festivities.  Pun intended.  Hahahahaha.  It's been a very hectic couple of months in our house, so this mommy was all about throwing a fabulous party … efficiently.  Emphasis on the "efficiently" part.  Here are my top five tips so you can do the same with your next celebration!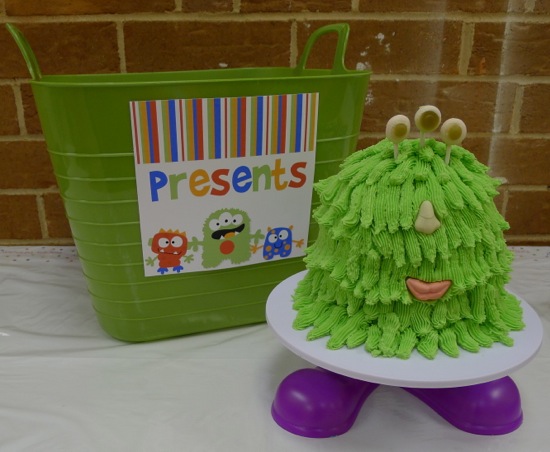 (1)  Use Etsy for invitations and other DIY printables.
Unless you have thought to reserve your favorite graphic designer, Etsy is a great resource for custom party supplies … quickly!   You can browse and purchase DIY printables in your pajamas — and find them in your in-box a short few days later.  I loved the "little monster" package that I bought from Your Printable Party, and — for only $34 plus my printing supplies —  I had invitations, cupcake wrappers, t-shirt transfers, party signs and much more.  Of course, if you don't want to print yourself, there are plenty of Etsy sellers who handle that and ship directly to you.  One of my favorites is Bloom (Etsy name is Blooming Events) for absolutely precious invitations, favor tags, welcome boxes and more.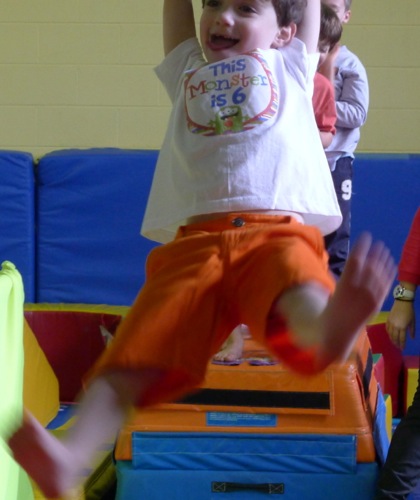 (2)  Have the party off-site.
Oh, this is a hard one for me.  I love, love, love home birthday parties … and we usually do it up.  But — with High Point Market immediately before the party — I knew I just didn't have time to deal with my house.  The inside is fine — my design work is all about chic, sophisticated interiors where children are encouraged — but we are in the midst of pollen season here in Charlotte … which means every bit of outdoor furniture would need to be cleaned practically the day of the party.  My allergic boys + an outside bounce house + pollen-coated furniture does not make for a happy birthday.    So I relented and chose to throw the party at my boys' junior gymnasium — and, of course, they had a blast.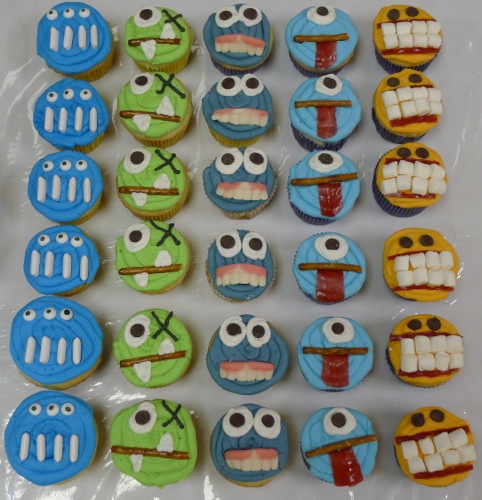 (3)  Go all out with the birthday cake and cupcakes.
I usually do both a cake and cupcakes.  The cake is great for blowing out candles, but cupcakes are perfect for handing quickly to anxious children.  Plus, you don't need silverware.  Bonus!  And really, isn't the cake just about all anyone remembers??  I'm sure there is a great bakery near you … but ask around with your friends and family.  You'll be amazed how many talented moms have home-based businesses and turn out fantastic work.  Thanks to Double Take Confections by Tabatha for hitting it out of the park for my twinks' party!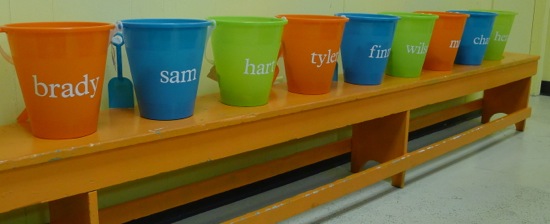 (4)  Personalize the party favors.
You know that I love a monogram of all shapes and sizes … but I truly believe that a little bit of personalization goes a long way towards making a party favor both memorable and a keepsake.  I cannot stand party favors that end up in the trash approximately forty-five seconds after returning home.  Don't get me started on the sticky "lizard" that I found on my living room ceiling.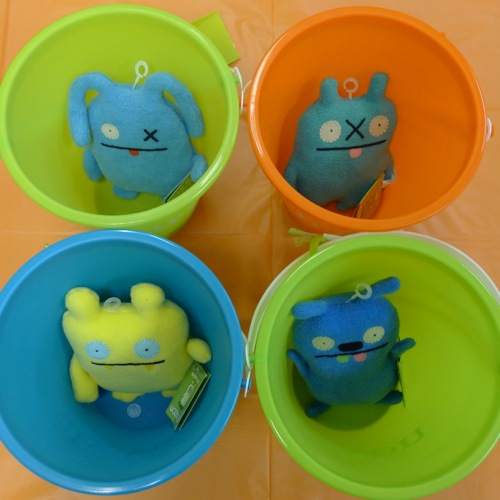 (5) Order anything else you need online.
I heart Amazon and my Prime membership.  I mean, where else could one find such a selection of Little Ugly dolls?  Again, at midnight.  I did mistakenly order one hot pink Little Ugly doll … for an all-boy party.   Thank goodness I had extras — and I always recommend buying for one or two more children than you anticipate having.  Amazon is also a fabulous source for easy snacks delivered to your door.  Brothers Fruit Crisps are a big hit with my boys, and Costco is the only place I've found them locally (and there only in the combo packs).
There you have it!  Party Number Six in the bag.  Now excuse me while I sniff back the tears about how quickly my boys are growing up.  Emily had better watch out because I'm going to be lovin' up on some twin babies soon!    Oh, and a huge thanks to Meet the Dubiens for some major party inspiration.  If only I could convince her to pack lunch for my twinks.
How was your weekend?
***
Please visit my Style Spotter pinboard to "like" and "repin" my finds from High Point Market!   Voting ends Thursday, and remember you can both "like" and "repin."  Thank you!!