I love decorating for young families!  Because I have small children (read: twin tornadoes) and an even smaller but more yappy dog, my clients know that I understand what it's like to live with kids and pets … and I am very conscious about building those things into the design equation.
So what's my number one tip for parents?  Well, it depends a bit on the circumstances, but lately I have found myself saying over and over – "have you considered a tight-back sofa?"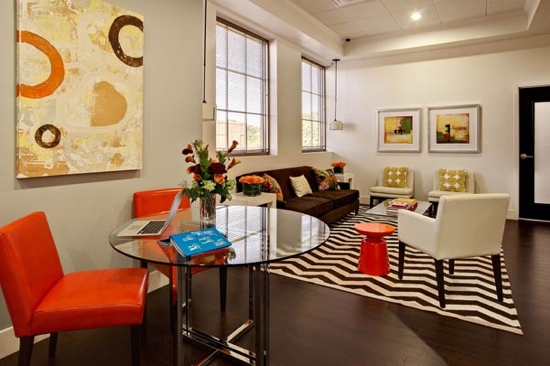 If you like things tidy – and you don't like to spend your days fluffing sofa cushions – a tight-back sofa will give you the neat look you need … and, if you buy the right one, I promise it will be comfy as well.  It might not be quite as comfy as the super-plush cushioned variety – it's a matter of opinion – but we've had a tight-back sofa ourselves, still have one upstairs … and are about to get a new one … and even the hubs liked it.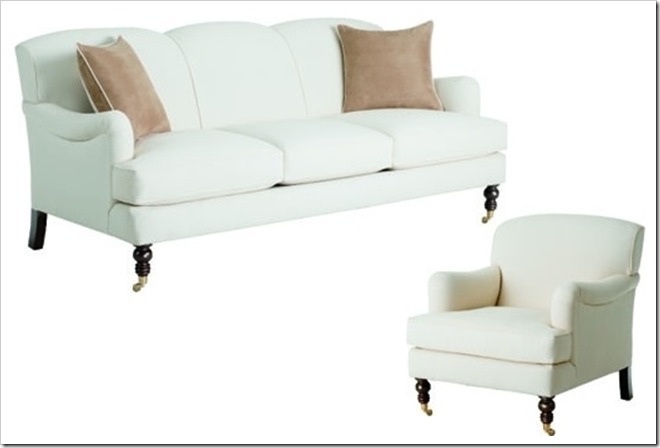 Here are a few of my favorites – in all price ranges.  The sofa pictured above is the Sullivan sofa from Flores Design, available at Nest.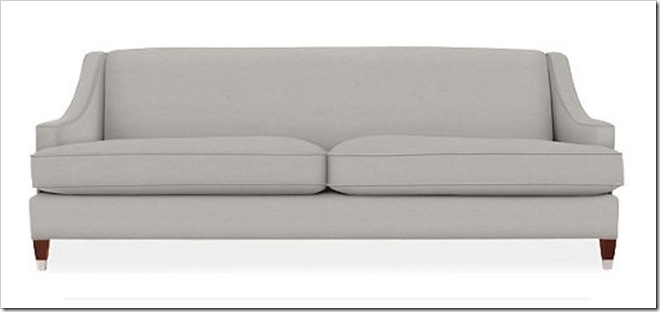 I used the Loring sofa below from Room & Board in a very stylish optometry office.  No time for pillow fluffing there!  (By the way, Northpoint Eye has a fabulous selection of frames if you are in need of some new specs!  I almost can't wait to need reading glasses.)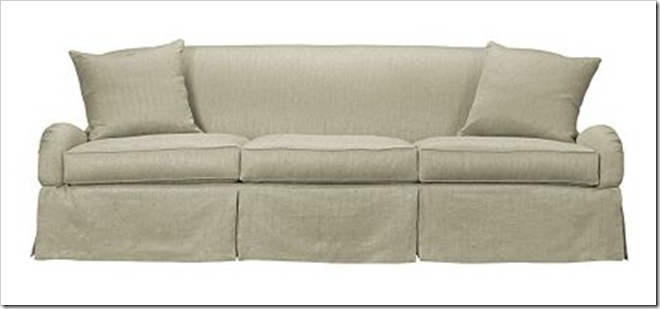 I'm currently loving anything with a waterfall skirt, like the Emory skirted sofa that Suzanne Kasler designed for Hickory Chair).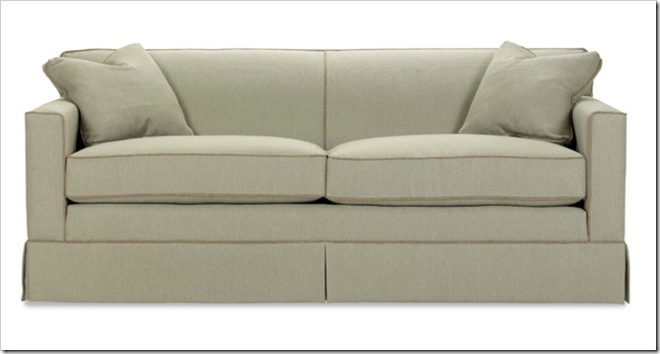 The Westside sofa from Vanguard Furniture could easily work in a traditional to more modern setting, depending on whether you do it with or without the skirt.
Do you have – or would you consider – a tight-back sofa?  And what's your #1 design tip for parents?
Interior design by Traci Zeller Designs; photography by Dustin Peck Photography.  Product photos via Flores Design, Room & Board, Vanguard Furniture, and Hickory Chair.