If you are a long-time blog reader, you may remember MOM Spotting, my interview series with only the most fabulous mothers of multiples ("MOMs" for short).  It's funny because — although having multiples is relatively rare (with an overall population likelihood of about 3%) — once you have twins, you see them everywhere.   Any person you meet?  S/he probably is a twin, has twins, always wanted twins, always thought s/he'd have twins … or at the very least their thirteenth-cousin twice-removed has twins.

Anyhoo, this series is all about the MOMs.  So far I've profiled Kate Hable of Hable Construction, Meredith Spell of Younger Furniture Company, and Talitha McGuinness of Multiplicity magazine.  Impressive group, right?  Well, it just keeps getting better!  Yes, that means it's (past) time for another "once a trimester" installment.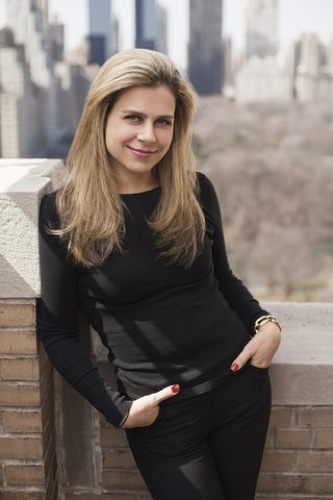 Today's MOM needs no introduction, because she's …. ummmmm, well …. Alexa Hampton.  Enough said, right?  Alexa has been a member of the AD100 (the Architectural Digest list of the top architects and interior designers worldwide) since 2002 and one of House Beautiful's "America's Best 100 Designers" since 1999.  She has authored two books, The Language of Interior Design and Decorating in Detail.  She creates the most incredible products — furniture, fabrics and much more — for companies like Hickory Chair, Visual Comfort, Kravet and Stark Carpet.   Of course, all of this is in addition to designing gorgeous interiors.
What you may not know, however, is that Alexa is the proud mom of three beautiful children.  Her twin boys are just a little bit younger than mine, and she also has a darling singleton daughter.  When I first met Alexa, she and I "bonded" (let me live in my fantasy world, OK?) over potty training and toddler-sized toilets.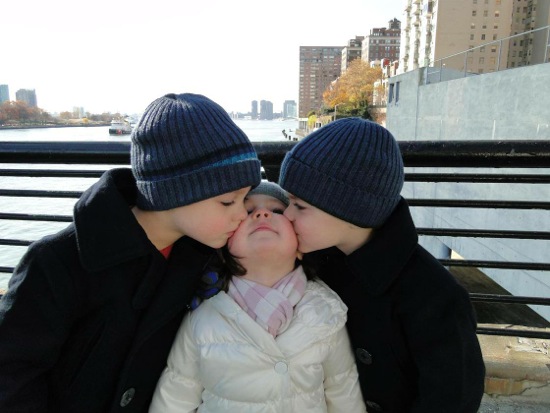 So let's turn it over to Alexa to share some of her most valuable secrets!
What do you enjoy most about having twins?
I love everything about the twins.  I particularly love that I had them first because I can't imagine having had them after my daughter!  I have fraternal boys, and I love that they are completely different.  They just shared the same real estate!  And they are wonderful brothers to their little sister.
How have your twins inspired you in your creativity?
When I was pregnant, I was very creative.  I came up with my lighting line with Visual Comfort when I was pregnant.  I love to tell people this story, because it's true.  I was lying in the bathtub with the boys, looking up at the ceiling and wondering why I couldn't find a decent flush mount.  And that's how I introduced myself to Visual Comfort, and now I like to call myself the Queen of the Flush Mount.  Can you think of a worse name?  I think pregnancy is a creative time and it certainly is for our field because it makes you want to nest and it makes you think about your surroundings.  That being said, I had an arc where I had to realize what living with two babies meant.  I had a steep learning curve and I had plenty of lessons that I needed to learn.  I did not have it all figured out.  I still don't have it all figured out!
What one piece of advice or encouragement would you like to offer parents of twins?
I probably would give them the same advice I would give any parent — not to be judgmental of themselves.  I think parents put such pressure on themselves about how they're living, or how they're decorating, or how they're feeding their kids.  Whatever anybody wants to do, you are doing the Lord's work raising twins.  You do whatever feels right for you!
How did the interior design of your home change once you had twins?
This is a shocking and sordid tale of one woman's woe!  I removed all of the furniture from our living room except the stuff on the very perimeter, and I put up a fence and blue interlocking plastic floors.  And it was like that for three years.  It was more of a mercy decision for our nanny.  I went back to work six weeks after each pregnancy, and how is she supposed to be doing all of the incredible things she is doing for me when there are two babies in a room with stairs?!  This would allow her to go to the bathroom without worrying someone would come to mortal peril.  It was first for ease and trying to be unselfish to give them space — or at least that's what I told myself and other people.  And then they were so excited when the furniture finally came in … and just the other day, one of them said, "hey, remember when we had that fence and that blue floor?  That was so fun."  And I was like, "yeah, not that fun."  Grandparents don't like to sit on beanbags; I've discovered that.  Don't do that to a grandparent.  Give them a proper chair.  They've earned it.
What is the biggest mistake moms of twins tend to make with their interior design?
I don't know what the biggest mistake would be.  A mistake would be to sweat it.  To get freaked out every time there's a nick or a ding or a stain.  Don't be too quick to fix it because it's going to happen again.  You can't chase after each fire.
***
Don't you love when a mom as amazing as Alexa admits that she doesn't have it all together all the time?  I truly believe that we lift each other up by being authentic about both our struggles and our successes.
And I completely agree with Alexa's philosophy about creating a safe place for young twins.  Every mom or other caregiver needs to be able to go to the bathroom or take a shower … and it's just not possible to do that with two babies in tow!   Our living room is equally as difficult to cordon off from the stairs, so — for a period of time — I used one of these swanky things.  I'll try to dig up a photo for your amusement!  The play area worked, and my kiddos were safe, and I had a shower.  All. Good. Things.  When my boys outgrew that stage, I thankfully passed the play area on to another mom.  As Alexa said, you do what works for you.
Thank you, Alexa!
P.S.  Know a MOM that I should profile?  Please introduce me!  Have a burning question that I should have asked?  Please let me know!
Photo of Alexa Hampton via Made by Hickory Chair.  Adorable kiddo photo courtesy of Alexa Hampton.  Baby Diego Cub'Zone Playard & Activity Center photo via Toys 'R Us.