I am totally, madly, head-over-heels obsessed with this coat from Per Se Collection.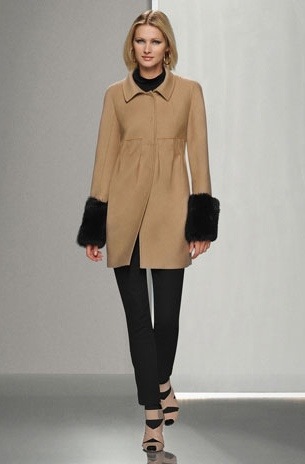 I adore the gorgeous shade of camel paired with the removable deep fur cuffs.  The empire waist – constructed with an almost pleated type of detail (which you can see if you click "Enlarge this Image" on the Per Se website) – is super flattering.
The only downside is that I will need to sell one of my twins to pay for the coat.  Well, after yesterday's debacle, that might be an option!   Just kidding, of course … but a girl can still dream about the perfect classic coat.