Isn't this time of year just the best?  The leaves are falling, the air is crisp and hot chocolate starts sounding good again.  Have you tried the salted caramel hot chocolate from Starbucks?  It's insanely delicious.  Of course, I also love everything suede, leather and fur … all of which rapidly make their way back into my wardrobe's regular rotation.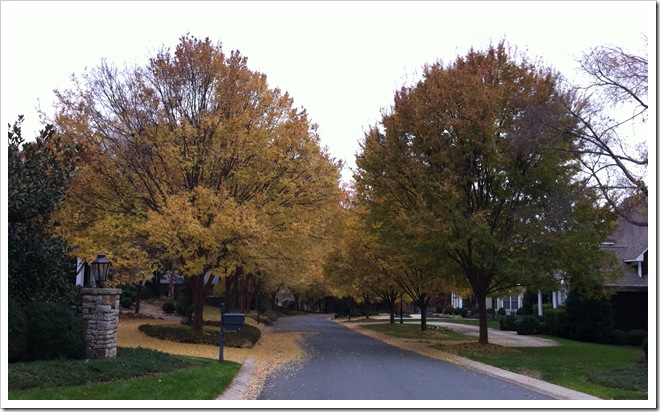 This is the sight that greets you when you start to drive down my tiny little street.   Isn't it just divine?   I'm soaking up every minute.  After all, I don't have too long until my lil southern self starts shivering and dreaming of California …
Do you enjoy fall?  What's your favorite season?
P.S. Didn't you love Lauren's post this week?  So many of us can relate!
Photo by moi, using only my iPhone.