Did you miss me?  I missed all of you!   I hope you had a wonderful Thanksgiving.  Mine was jam-packed with all sorts of activities.  Every year we visit my in-laws, who live about 20 minutes outside of New York City, for the week.  No one – and I mean no one – does Thanksgiving like my mother-in-law.  This year, she had thirty-three people.  Seriously.  It was crazy but fun … like all the best holidays, right?
Of course, I managed to sneak in a bit of shopping while I was up north.  We always plan a girls' trip to Woodbury Commons, the outlet mall to end all outlet malls.  Think Gucci, Jimmy Choo, Prada and Chanel.  Of course, there are also "ordinary" outlet stores … but it's the luxury outlet stores that make Woodbury Commons really remarkable.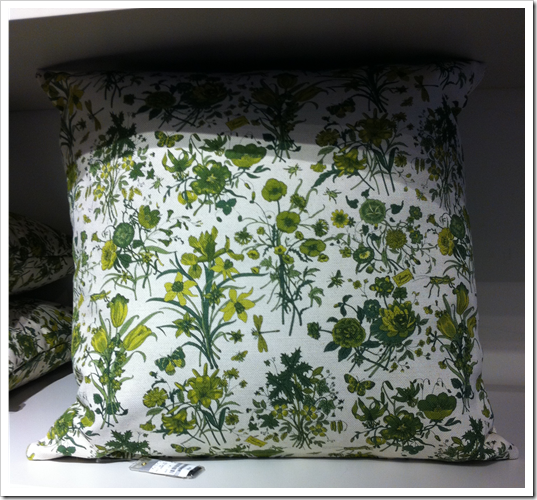 I was totally tempted to buy these Gucci pillows.  They came in several colorways – green, blue, pink and multi – and were somewhere around one hundred dollars each?  If I had a little girl, I would definitely design a room around these!
Once in the actual city, I have my usual route – I walk Fifth Avenue from Saks up to Bergdorf's, then I cut over to Madison and head up.  Not only is the shopping amazing, but it is also the perfect route to check out all of the holiday windows!  I thought about photographing them for you, but Heather at Habitually Chic has captured everything already.  Pop over to Habitually Chic to see all of the amazing windows at Bergdorf's … plus Barneys.  Have you heard that Assouline has published the book, Windows of Bergdorf Goodman?  As you'd expect, it is a gorgeous oversized coffee table book … and has a correspondingly oversized price.  (I'm crossing my fingers to find it one day on One Kings Lane.)
This year, we also visited (crazy-busy but amazing!) for lunch and then wandered the Union Square area.  The Union Square Holiday Market had opened, and I had a blast wandering through the vendors.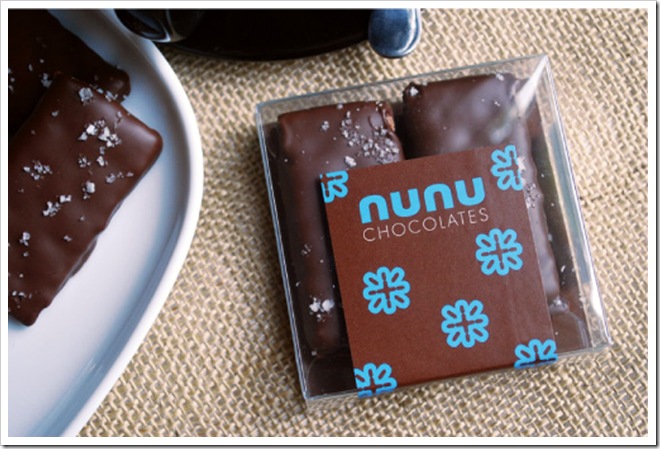 At the market, I also discovered a new love – Nunu Chocolates.  We bought a four pack to "test" … and ended up circling back for the large box.  If you are looking for a fun little gift, I totally recommend ordering a gift box from Nunu Chocolates … or just about anything really.  They've got a great selection , so you can choose what the lucky recipient might like best!
I also squeezed in tea at with my eight-year old niece.  It's exactly what I imagine a little girl imagines when she thinks about a "fancy" restaurant!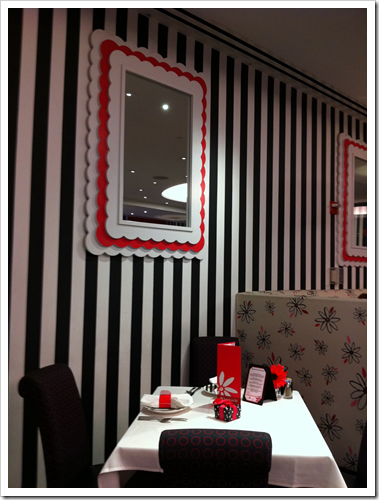 Next year, I'm going to take her to tea at the Kelly Wearstler-designed BG Restaurant so she will have a (slightly different) fancy experience!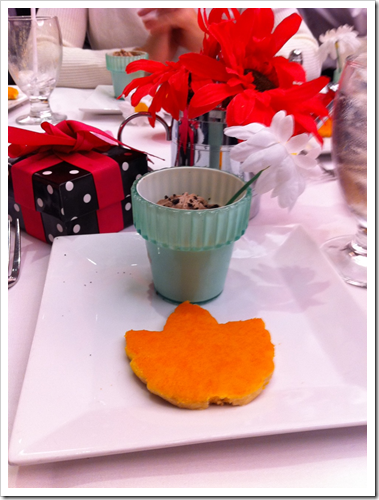 Of course, there was much, much more – , a show with the whole family at the New Victory Theater (a family theater), and a delightful dinner with my friend Natalie (founder of Twiniversity at her family's restaurant La Mela.  (If you visit, my husband particularly enjoyed the table wine and the chicken parmesan!)
I can't end this little recap without sharing my review of iTrans, an iPhone app that helps you navigate the New York City transit system.  Holy amazing!  Back in the dark ages, on the recommendation of a friend who lived in NYC (and still used one occasionally), I used a to get around.  Unfortunately, it hasn't been updated in years.  While I still like how the Flashmaps has particular destinations marked, iTrans is fantastic.  You will totally feel like a real New Yorker, navigating like a pro.  Even better, using iTrans just looks like you are checking your mail, not looking at a guidebook.  I always hated having to bust my "trying to look like I live here" cover to sneak a quick peek at the Flashmaps!  Download it for your next trip, and you'll be equally addicted.
What was the best part of your Thanksgiving?
Photos from Nunu Chocolates and moi.