Remember when I told you about Eric Olsen?  He's the professional picture hanger that I use (and highly recommend my clients use) and also a very talented artist in his own right.  Well, Eric recently shared some of his work with me – and I thought it was about time that I share his work with you.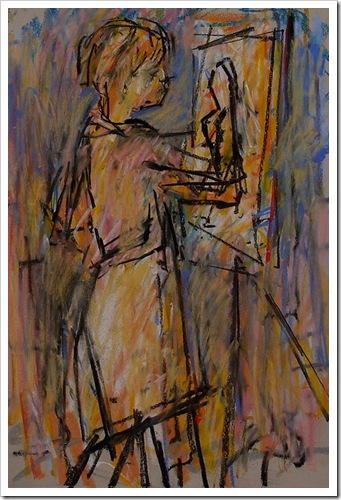 I love this painting of a woman at her easel.  It almost reminds me of Patricia's profile photo.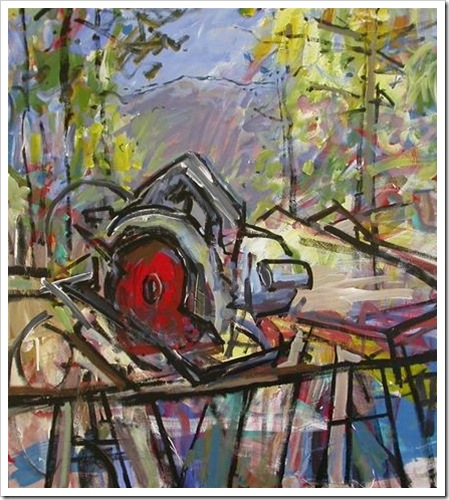 Here, an ordinary object like a skil saw becomes really beautiful when interpreted by Eric.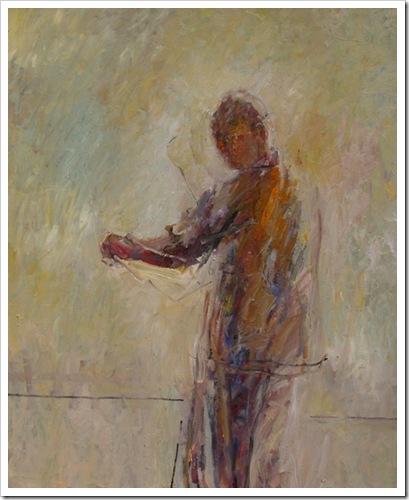 This painting, also of an artist, seems almost dreamy to me.
While I appreciate how websites like Zatista and UGallery have really made a market for affordable, original art by "undiscovered" talent (and I've purchased from those sites myself), we should also remember that there are very talented artists right in our hometowns … who deserve to be supported.  I think that should be a new catch phrase – eat local, shop local … and buy local art!
You can find more information about Eric through Hodges Taylor Art Consultancy, which represents him locally.  Of course, there are many, many other talented artists that you can find represented in art galleries around town or through the Charlotte Art League.   For those of you who don't live in Charlotte, your local art league is a great place to start.
Happy art shopping!  Have you found any fantastic local-to-you pieces?