Thanks to the gift-filled Advent calendar that my boys' PANK (Professional Aunt, No Kids … for those of you who missed the NYT article) makes every year, my twins are on the Christmas countdown.  And so is my to-do list.
Fortunately, I have accomplished most of what I wanted to do this holiday season, but I still have a few presents left on my list … especially for this weekend's round of parties.  If you are looking for a chic hostess gift — available at the last minute — this mini-guide is for you!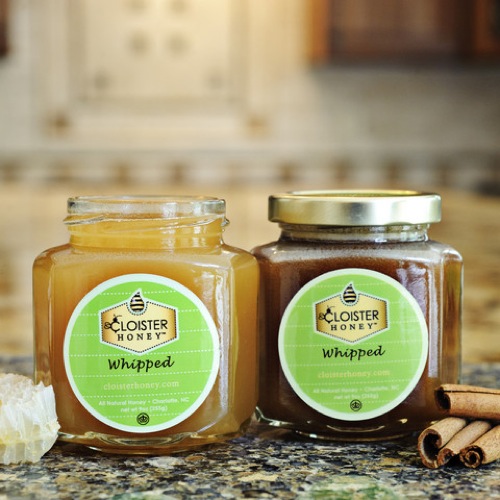 My favorite $10-and-under gifts are those indulgent little things most people hold off buying for themselves.  As a student, one of the most memorable gifts I received was Molton Brown hand soap.  That was pure luxury to me!
At Christmas — and especially in light of last week's devastating events — I cherish special mornings lingering over breakfast with my boys.  Whipped honey spread from Cloister Honey — a local business — makes even the simplest pancakes, toast or biscuit something extraordinary and a family moment to remember.  The flavors include cinnamon, chocolate candy cane, pumpkin spice and chocolate … and who could resist an English muffin spread with one of those?  At $8, whipped honey spread is an affordable indulgence … but probably not something a mom with twins in diapers regularly picks up at Dean & Deluca.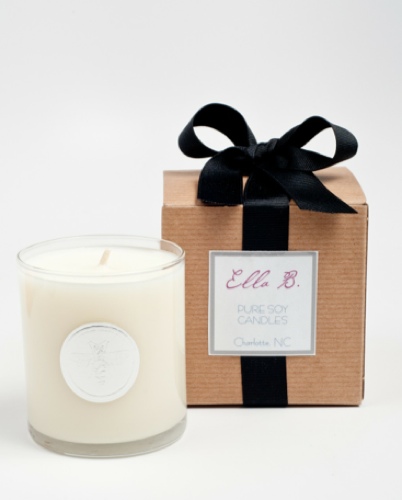 Sure, a fragrant candle is a veritable stand-by … but the locally-inspired scents from Ella B. are so much more personal than the usual!  Ella B.'s hand-poured neighborhood candles are named after many Charlotte neighborhoods and include flowers and plants specific to that neighborhood. Revolution sells six neighborhood varieties online, and you can find a complete selection at Ella B.'s retail space at Cotswold Marketplace.
Ella B. is also a local company and happens to be owned by a mom-preneur … which makes me like it even more!  At a reasonable $25 for each candle (so much less than many designer candles), you may also choose to indulge in some fancy matches, which are available in several booths at Cotswold Marketplace.
If you are feeling slightly more indulgent, how about picking up a unique bottle of wine?  Of course, you can find a wide selection at Harris Teeter … but why not pick up something even more special (but not necessarily more expensive) at Winestore?  If you can't already tell, I love local companies and Winestore — with locations in South Park, Ballantyne and Lake Norman — really is something special.  In the spirit of full disclosure, my husband is also quite a patron of theirs!   Matt, one of the owners, recommended the 2009 Closa Batllet "Artai" Prioriat for a fantastic full-bodied red at a super price point.
To round out a wine-centered gift basket, I'd include GoVino wine glasses.  These glasses are shatterproof, reusable and recyclable … so there won't be any party fouls if a glass of wine goes caroling or strolling around the neighborhood light displays!  You can find GoVino at Blackhawk Hardware or at a variety of stores online.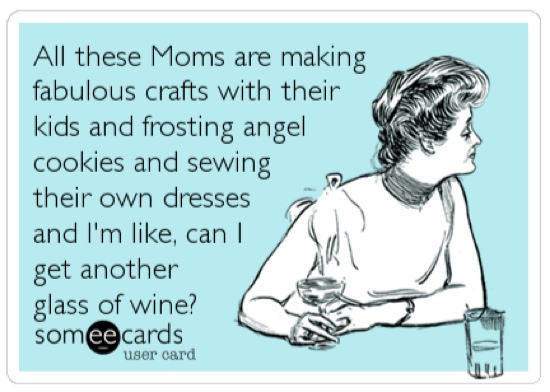 Because I know more than one mom — ahem — who feels like this.  DO. NOT. get me started on holiday crafts that involve "simply" shearing, washing, carding, spinning and knitting.
Are you headed to holiday parties?
Photos via Cloister Honey, Revolution, govino, and someecards.com.