I'm over at Tawna's blog today, sharing one of my favorite mantras – "buy quality and you only cry once."  Have you ever done a quick tally of everything you've spent on furniture and accessories that are OK for now … but not what you really want?  It can be rather disheartening!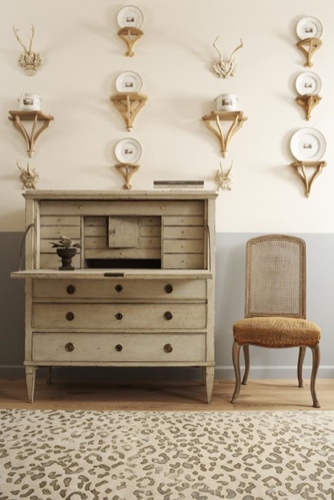 In my own home, I am pining for a new living room rug.  My current shag rug was absolutely fantastic when my boys were small and prone to tumbles.  Although I still like the look, I'm now afraid that the rug is harboring more than a few hidden Legos, Cheerios and other not-so-lovely things on which to step.    Instead of replacing the rug with something inexpensive, however, I'm going to keep what I have until I can buy the rug I really want — the Safavieh Jaguar Rug.  It's love, and — because I won't be happy with anything else — buying a substitute would simply be wasteful.
Do you have a favorite mantra?  Visit Tawna at Reve Decor Interiors to say hello and share your thoughts!
Photo from Safavieh.