Did my unannounced little blogcation make you wonder?  I was just not myself this week.  After a bout of food poisoning (or perhaps a 24-hour virus) in Chicago over the weekend, de-programming my twinnies from "Camp Grammy (and Pop-Pop)," a day trip to ADAC and a migraine during the week, I was quite unproductive — and the blog suffered the most.  Nonetheless, it hasn't been all bad!
Do you recognize the girl at the beginning of this video from Blogfest 2011?  Yep, that's me.  Do you think this is my fifteen seconds of fame?  I'd like to point out that when Thom — who is just as charming as he has always been — started to make small talk,  I basically said "no, buddy, look at the camera again 'cause I need a photo."  I do this all for you, folks.  Hahahaha!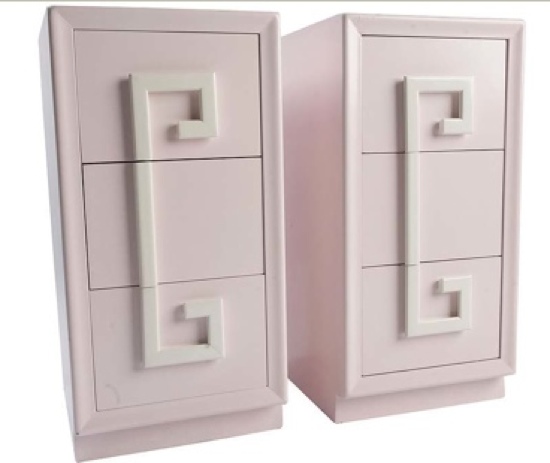 Thursday was my birthday … and my sweet husband indulged me by agreeing to purchase these fabu nightstands from Hillary Thomas' Tastemaker Container Sale on One Kings Lane.  They are on their way … and I am so excited!!  I'll be using them in our guest room to replace some inexpensive Pottery Barn tables (which were even more inexpensive because I scored them at the Gaffney outlet).  Never fear, I'll be repurposing the PB tables in my sister's house … which is often the landing ground for my furniture shuffling.  At least my change-averse kiddos know where to visit the furniture they miss!
Eventually, the nightstands will live next to a Crate & Barrel Colette Bed — well-known and loved throughout the blogosphere.  I may be the only girl in my house, but I'm getting a girly room somewhere!  My Chesley McLaren painting lives in the guest room so I think it's appropriate … and you may remember that I recently painted the adjoining bathroom.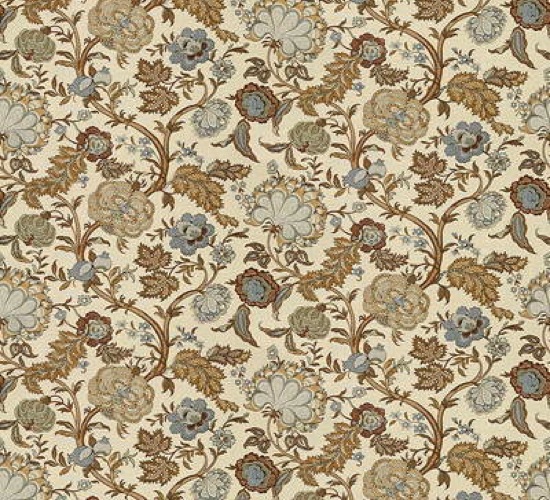 The week wrapped up by installing Roman shades made out of this Barclay Butera for Kravet fabric (Somerset in Hickory) in a newly renovated kitchen.  The photo does not do this fabric justice; it is really beautiful.  The kitchen looks amazing — and hopefully I'll have it professionally photographed soon.
I think that's all from me.  Have a great weekend … and I'll see you back here on Monday!
Video from Kravet via YouTube.  Photos from One Kings Lane, Crate & Barrel and Kravet.