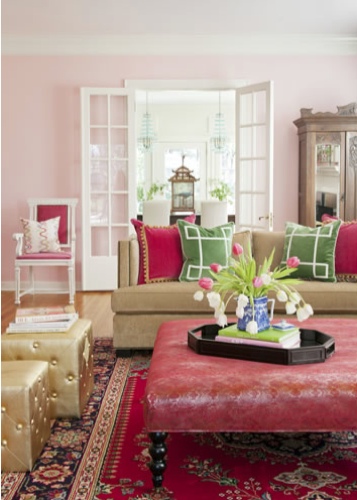 Everything in my house is boys.  So I painted the walls purple and put a pink rug on the floor.

— May Daouk
May's quote reminds me of the gorgeous living room by Andrea Brooks, a fellow designer and mom of two boys (not twins!) who I am also proud to call my friend.  And yes, she is still happily married.  Boy moms … bring on the pink!  My twin boys loved pink and purple until someone (@*!!*#), presumably the other children at preschool, shared that pink and purple are "girl colors."  Phooey on that.  
Do your children have color preferences?
Photo of Andrea Brooks' living room by Nancy Nolan.