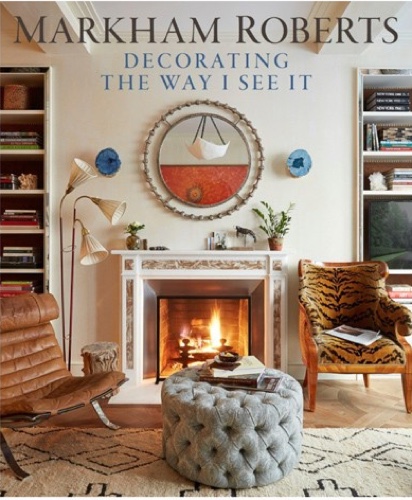 Because of the nature of my job, I am always thinking about how I'd like to improve the place. … The wants go on and on, but rather than drive myself crazy about what I can't do, I decided to rethink what I have and make it work until I can do the things I would ultimately like.  It isn't very attractive to always be thinking, "I want, I want, I want."  So I try to remember to take a breath, look at everything we've already been able to do, and be grateful for what we have.

— Markham Roberts, on decorating his own home
What do you think about "Word to the Wise" Wednesday? As I work to freshen up my blog content, I'm taking a hard look at what works and what doesn't. I still love design-related quotes, but I'd love to know if it's something you find interesting as well!
One idea I had was to take a "deep dive" into various design books … perhaps using quotes from the same design book for several weeks. Call me crazy, but I actually read them — and I love the insight they provide into other designers' creative process. Thanks, Santa, for my copy of Markham Roberts' Decorating the Way I See It! Sweet friends, this book is a must-have for your design library. And the snakeskin print cover is divine.  
Over to you. Should I keep W2TW Wednesdays?
Markham Roberts' monograph available on Amazon.com.  Image of his Hudson Valley House via My Design Chic. Their blog post on Markham showcases many of his amazing projects!