What does "design on a deadline" and raising twins have in common?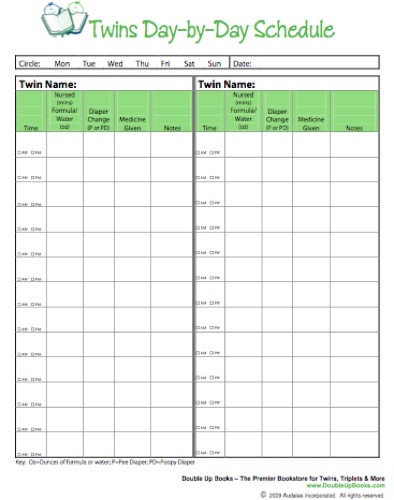 They both work best on a schedule!   I shared why schedules are so important — to designing on a deadline and to parenting twins — over at Denise McGaha's blog.  Denise is a fabulous designer and an expert on making tight deadlines … which means her advice is exactly what we mothers of multiples are looking for.  After all, don't we all need to fit just as much as we possibly can into the limited free time that we have?   That next feeding time comes faster than you think.  
What's your best tip for meeting deadlines?
Printable twins schedule via Double Up Books, the premier bookstore for twins, triplets and more.