I love blogging for many reasons, but one huge reason is because of the relationships I've built with readers and fellow bloggers.  But I also use the blog as a bit of a personal journal.  Not a "diary" really, but instead an interesting snapshot of where I am in my life as a Charlotte, North Carolina-based interior designer … and as a person.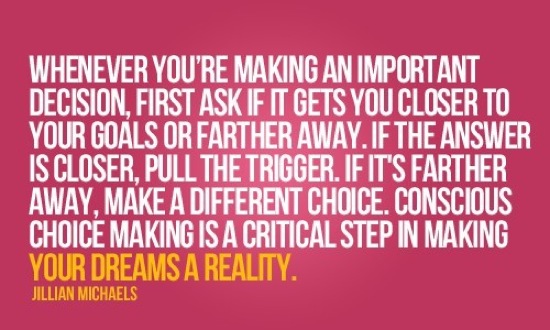 In an effort to support myself in 2013 — to DREAM big — I'm going to use Sundays on this blog to post something about dreaming.  It will probably be a quote, but it doesn't have to be.  Maybe a picture that inspires me to dream or even something I'm dreaming about.  Hmmmm, just thinking about possible posts makes me dream.  This is going to be good for me.
I hope it is for you, too.*
Jillian Michaels graphic via Wishbowl.  *At the very least, by using Sundays, I won't be interrupting our regularly scheduled programming.  Carry on.