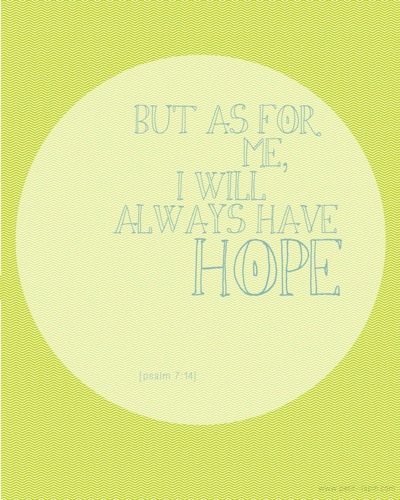 Have you or a loved one been faced with the diagnosis of a fetal syndrome — anything from Twin-to-Twin Transfusion Syndrome (TTTS), Intrauterine Growth Restriction (IUGR), Amniotic Band Syndrome,  Lower Urinary Tract Obstruction, or many many more — during pregnancy?  If so, you know what a scary, isolated feeling it is to be battling for the health — and in many cases, the life — of your little one.  Twin A — my little bud, still to this day — dealt with low to no amniotic fluid and mild IUGR, which meant that, at 36 weeks exactly, I had a sort-of-emergency-but-not-in-a-rushed-to-the-OR-way c-section because he was safer "out than in" (the wise words of the perinatologist).   We were so blessed to be in the hands of such capable professionals who monitored me and my little buddies closely so that our story, soooooo much less severe than most, had a happy ending.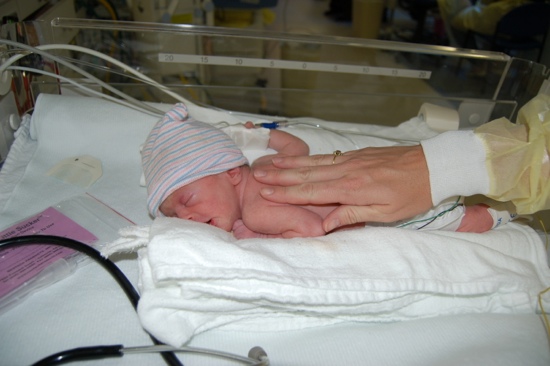 Twin A in the NICU
Unfortunately, not every family is so fortunate.  It's not uncommon for the diagnosis of a fetal syndrome to mean lots of questions, no answers, and little to no hope.  800,000 pregnancies per year are affected, and over 200 babies are lost every day.  That's over 200 families going home without their child … and that's why Traci Zeller Designs sponsors the Race for Fetal Hope.  The race benefits the Fetal Hope Foundation, which is a non-profit organization that provides support and information, funds research, increases awareness and serves as an outlet for leading medical information related to fetal syndromes.
Can you imagine being diagnosed with a fetal syndrome, knowing that there is a medical center capable of helping your little one (or ones), and literally not having the money to travel there?   A phone call to the Fetal Hope Foundation would mean, at the least, additional information, and, at the most, a travel grant to enable that family to travel for life-saving care.  Fundraising — in part through a series of race events across the country — occurs throughout the year to make this possible.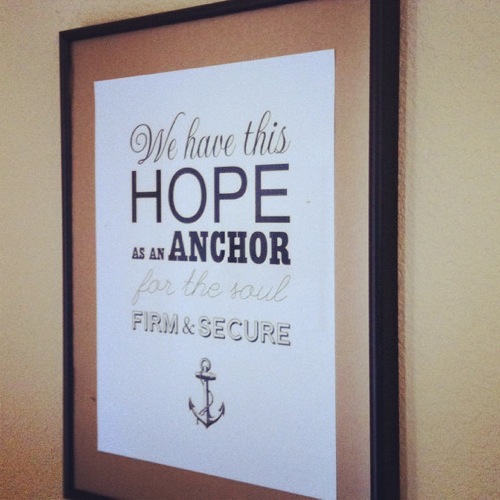 The Charlotte-area race is October 27, 2012 at Village Park in Kannapolis, North Carolina.  It's an easy drive up I-85 for a great venue to run and enjoy the park (and family fun festival) afterwards.   As part of the TZD sponsorship package, I receive a number of free race registrations … and nothing would make me happier than to see your smiling faces at Village Park in support of such a valuable organization.  May I give you a free race registration?   Simply leave a comment that you'd like one or email me directly at traci@tracizeller.com.  I'll update this post if I run out of complimentary registrations.
Will I see you there?
Chevron Quote by Petit-Lapin via Pinterest.  Anchor Quote Print by RachaelCreative on Etsy.