… mom to Captain America and Iron Man!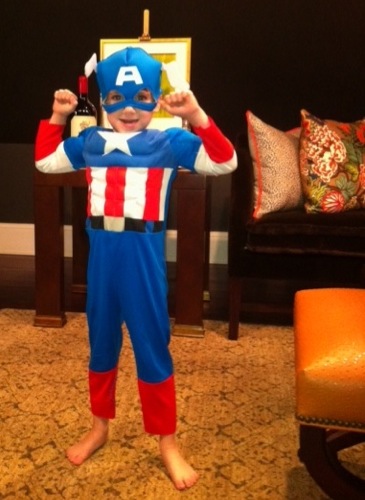 Isn't this hilarious?  I must admit that I really, really, really — and I mean, really — dislike character apparel.  You won't find Diego, Spider-Man, or Tigger in the twinnies' closet … at least not while I still pick out their clothes.  I can't even explain why I don't like characters on clothing.  It's just not my thing.  In years past, Pottery Barn Kids has been my best friend for costumes … and the boys have always dressed alike.  But when the Halloween pop-up shop opened in the shopping center near our house — where we eat all the time, grocery shop, and have their hair cut — I was done for.  There's nothing like a 12 foot Frankenstein and a cackling rocking witch to draw a kid's attention.  And my little buddies love their costumes so much … that I'm actually kind of into the characters, too.  That's just between us, OK?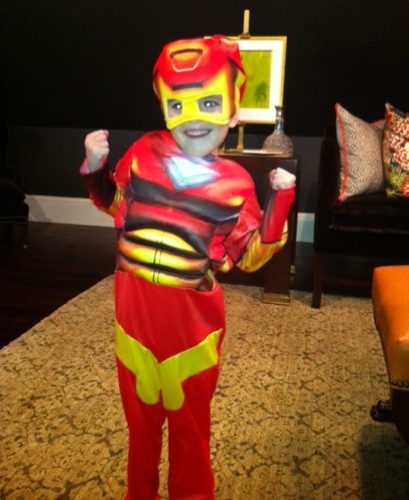 Have fun tonight, friends, and we'll be back to our regularly scheduled programming tomorrow!