Have you discovered Look Linger Love yet?  I hope so!

By pure happenstance, I met Chassity when we were in New York City for (you know, with just a few other bloggers).  At the time, Chassity had just begun blogging … but my goodness, her blog has been fabulous since the very first day!  She has amazing personal style, and I adore seeing what she's in love with… including her adorable daughter Lilly.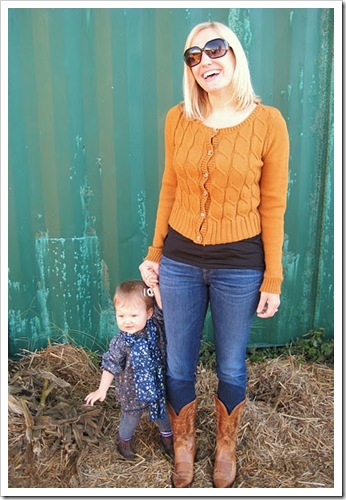 Aren't they just the cutest mother-daughter pair????  Chassity, you should totally be a fashion stylist!
Today, it is my pleasure to guest-post over at … sharing my five favorite things in my house.  Isn't that a great idea for a series?  Thanks so much to Chassity for inviting me! Kirsten and Janelle have already shared their favorites, and I can't wait to see who will show up in future posts.
So pop over to Look Linger Love today – and read through the rest of her blog while you are there.  I promise you will look, linger and love … from beginning to end.