It is so much fun being a designer and a "boy mom."  My twins are such little boys – they love their trucks and often pretend to be police officers – but they naturally mimic what they see … and what they see is a designing woman!  I am constantly cracking up at the funny things they say and do.  For instance, Twin A's preschool teacher told me that she could tell I was a designer because, when every other child made a red or green tree at Christmas, Twin A chose silver sparkles.   Twin B, however, seems to be the king of the one-liner.  To wit …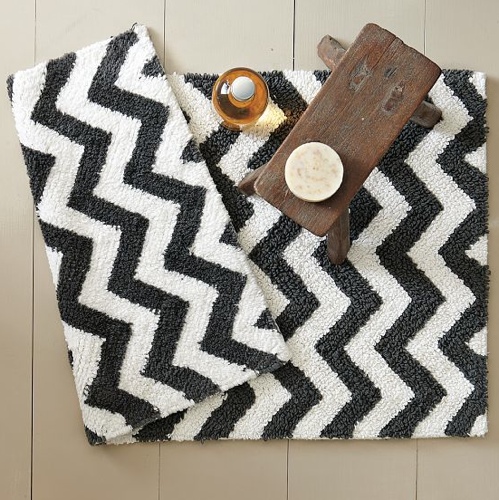 Shopping at West Elm and buying this bathmat for his bathroom … "That is going to be really cute!"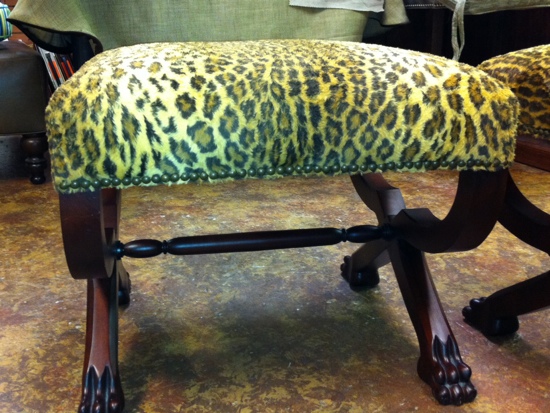 Reacting to my plans for these ottomans …  "Ooooohh, orange ostrich!"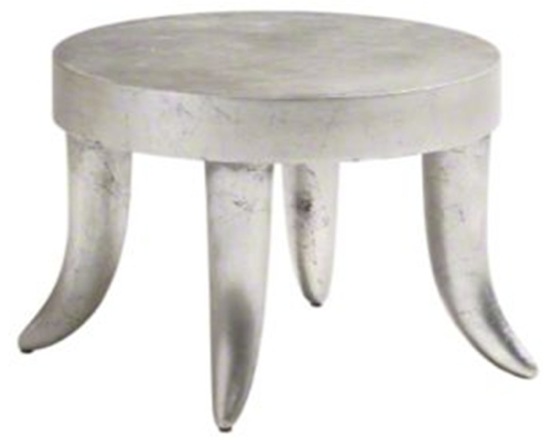 Running to tell me how he got his latest boo-boo …  "Mommy, I hurt my leg on your pretty little table!"
See why I'm always cracking up?  Oh, and the leopard upholstery on the ottomans was fabulous.  But the texture was never quite the same after an unfortunate incident involving my parents' Yorkie.  Oops.  I promise the orange ostrich looks amazing.  And that living room isn't mine … although I wish it were!
Do you think I have a future designer on my hands?
Photos from West Elm, moi and Baker Furniture.