On this Easter eve, my heart is heavy.  My sweet friend Paula Tipton Takacs passed away on Sunday after a courageous 9.5 year battle against sarcoma.  It's been a tough week for her family and friends, but — with the knowledge of a risen Lord — "joy cometh in the morning" (Psalm 30:5).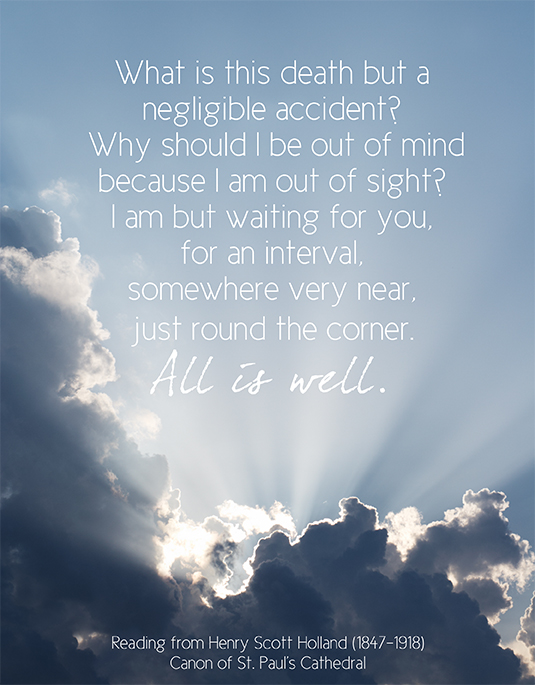 Paula chose 2 Timothy 4:7 for today's memorial service:  "I have fought the good fight, I have finished the race, I have kept the faith."  Truer words have never been spoken about such an amazing person.  Although Paula has received her crown of righteousness, The Paula Takacs Foundation for Sarcoma Research will continue the fight against sarcoma here on this earth.  Look for more information on the blog when The Sarcoma Stomp resumes, because Team TZD will be out in full force.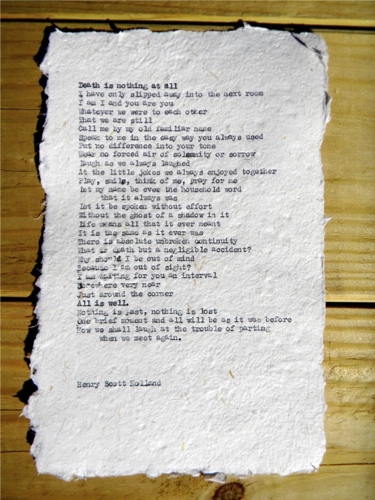 I find peace and comfort in the above reading from Henry Scott Holland (1847-1918), Canon of St. Paul's Cathedral; may others do the same.
See you later, Paula.
Typewritten reading by Ennaree via Pinterest; no longer available on Etsy.