I told you I'm organizationally obsessed.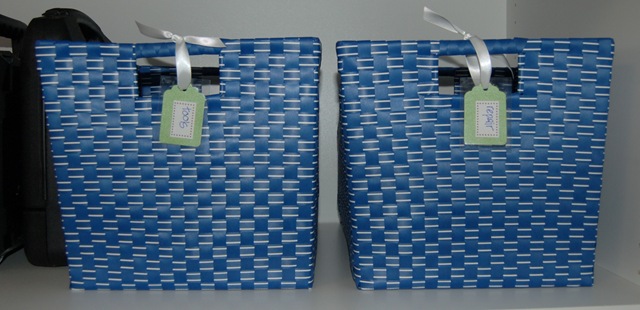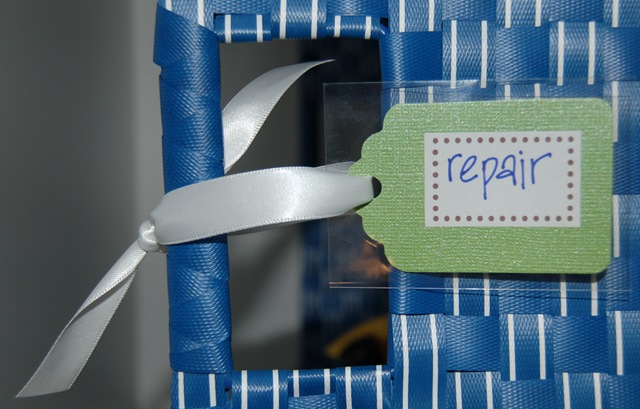 I just did this to organize miscellaneous items in a cabinet, which is inside my newly organized garage.  The blue baskets are from Target.  I made the cute tags using a Merchandise Tag Giga Craft Punch and Martha Stewart Crafts Decorative Border Labels from Michael's.  I wish the tags were larger – and more in proportion with the basket – but that was the largest punch I could find!  Anyone know where to find an even larger punch?  I then laminated the tags in hopes of keeping them fresh and pretty. I don't know that I'll always do that, but it seemed to make sense for the garage.
So, I now have a solution for situations in which my Brother P-Touch labeler just isn't quite decorative enough … and I'm sooooo pleased with myself!
Photos by moi.