Aren't hydrangeas just gorgeous?  I have several large hydrangea bushes on the side of my yard, which is where these beauties came from.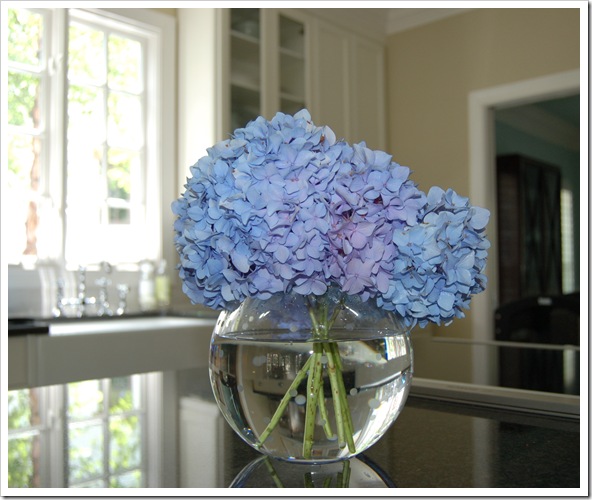 I've had the vase forever – it's part of Kate Spade's Larabee Dot collection – and my very sophisticated flower arrangement involved simply wrapping a clear rubber band (meant for hair) around the stems to keep them together.  I still think it's cute, though!  And I love the blue, but – one of these years – I'm going to lime the soil to get pink blooms!
The only thing I don't like about hydrangeas is how pitiful the bushes look when they are not in bloom.  I'm glad the landscaper talked me out of putting them in our front yard!  Suffice it to say, I am not a gardener.
I've wondered about the Endless Summer hydrangea, which allegedly reblooms all season long. Has anyone tried the Endless Summer hydrangea? Flowergardengirl, your thoughts?