"Mommy, I need to tell you something."  Does anything good start that way?  I'm guessing not much!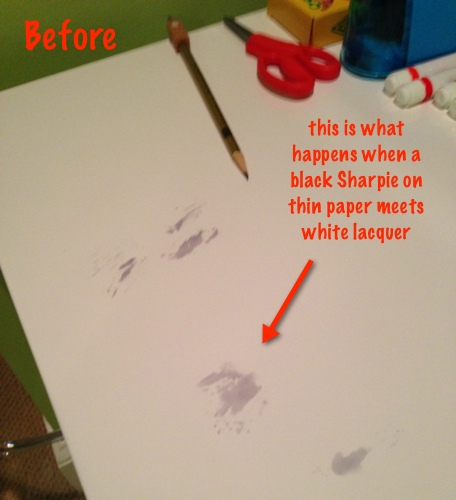 My twin boys have these super cute West Elm  Parsons Mini Desks tucked into two corners of their playroom.  Now that they have a little bit of kindergarten "homework," it's especially nice for them to have a desk to call their own … even if homework usually happens at the kitchen table.
I've previously shared my thoughts on markers and crayons for my kiddos.  If they aren't washable, they don't come in my house!  Seriously, why would you need them?  There is nothing my kindergarteners need to work on that requires a non-washable coloring instrument — paint, marker, crayon, whatever.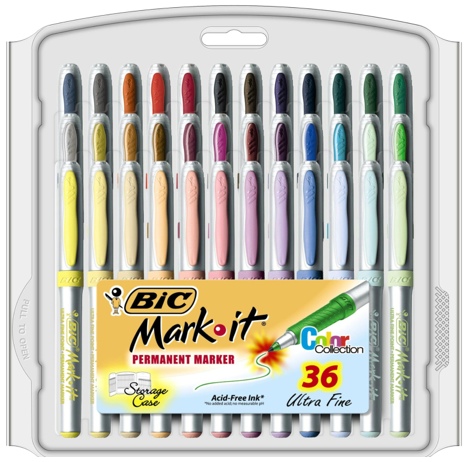 Unfortunately, I don't apply that same standard to myself … because this girl loves a Sharpie.  And occasionally my boys will use my markers, because — let's be honest — I have way better colors.  Would you believe me if I told you I needed them for renderings?    I also don't mind that they use my markers occasionally, because my kiddos know better than to color anything besides paper.  Before they were old enough to understand this, I kept all markers and crayons out of reach … to be used only when supervised.  Unfortunately times two, a Sharpie bleeds through regular paper.  That means, even though Twin B was doing everything right, he still marked up his desk.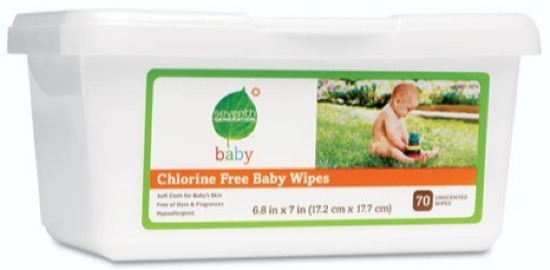 Hilariously, before they came to get me, the boys tried to clean this up with wipes.  Wipes take care of many, many, many things … but Sharpie is not one of them!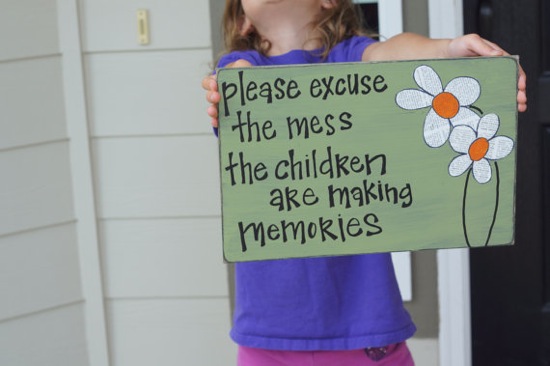 You can make memories with washable markers.
I wasn't at all mad — not even for a moment.  Accidents happen, and there was no reason to "blame" Twin B.  Gracious, this is the reason for my entire design philosophy — that chic and sophisticated can withstand twin boys!  What I did do, however, was to research how to remove permanent marker.  Lacquer is readily wipeable, which is great for most messes, but not so much for an ink stain.  And my trusty Mr. Clean Magic Eraser failed me.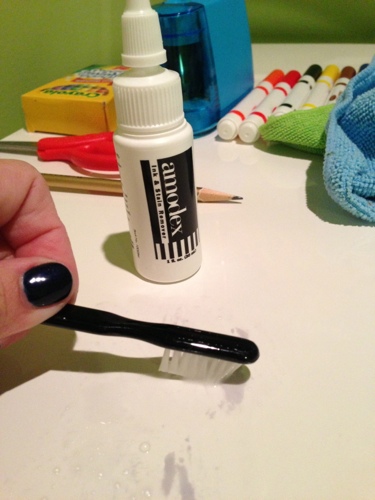 Enter non-toxic Amodex Ink and Stain Remover.   After several treatments, which — per the directions — including leaving the solution on overnight, here's what Twin B's desk looks like now!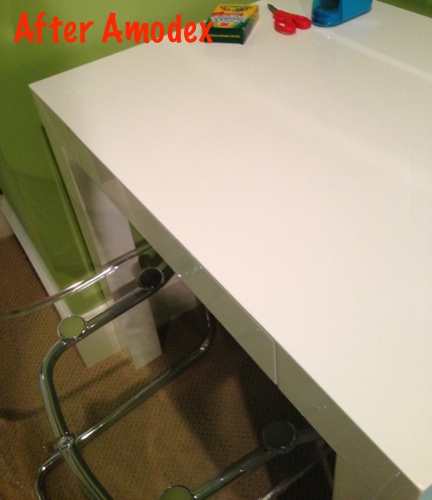 One small spot has the tiniest bit of gray shadow remaining, but — as you can see from the photo — it is not at all noticeable.  I'm guessing that spot would have gone away as well if I had not previously tried the Magic Eraser … and may still go away if I repeat the Amodex treatment again.  If that isn't impressive, I don't know what is.
Yep, I have a new love.  MOMs, I'd buy some to keep on hand.  My bottle is at the ready!
What's the toughest stain you've ever gotten out?
"Please excuse the mess; the children are making memories" sign by Slight Imperfections on Etsy.  Photos of Bic Mark-It Color Collection markers and Seventh Generation wipes via Amazon.com.  Amodex photo via The OfficeDealer.com.   Crayola products via Crayola.com.